Taking advantage of the family's small terrace, Ms. Nguyen Thi Thao works hard to plant so that her family has enough clean vegetables for daily meals.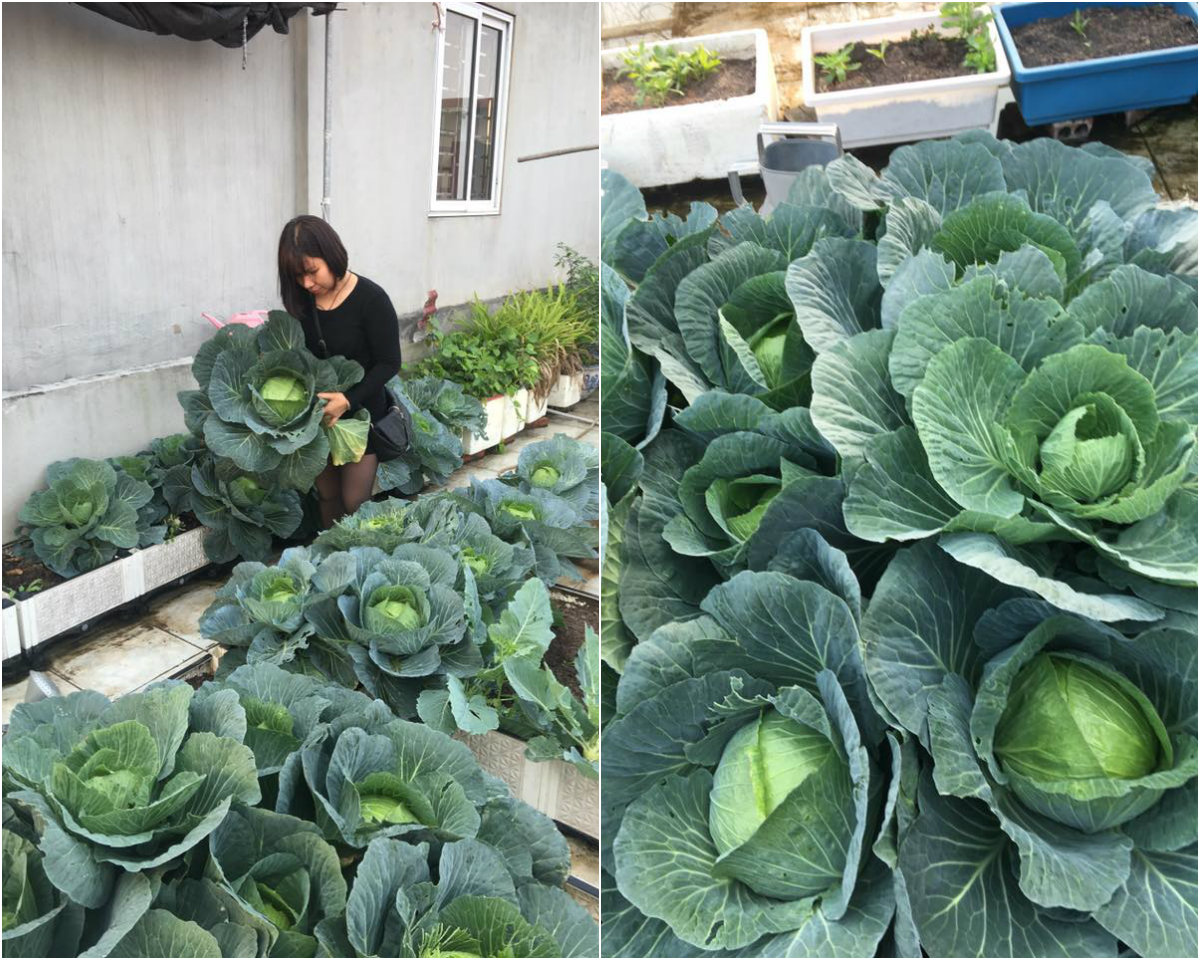 The spacious terrace of Nguyen Thi Thao's family (Gia Lam, Hanoi) is always full of fresh seasonal vegetables. The sunny, airy terrace is a place for her to comfortably arrange and arrange the plastic pots to grow vegetables neatly and beautifully.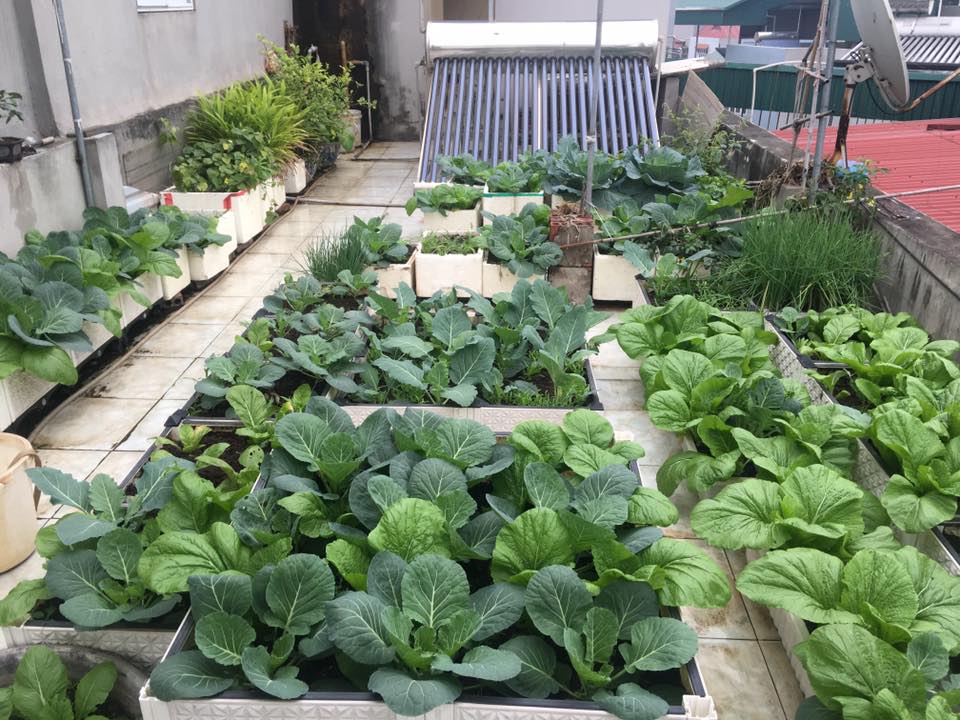 Thao confided: "When she intended to grow clean vegetables on the terrace, she was also opposed by her family for fear of putting in effort but not getting the desired results. Moreover, the husband is afraid that he will be too busy with work and then take care of the family. However, because of my love and determination, I later removed 20 cement tiles on the floor and made a sun block to renovate the garden to grow clean vegetables."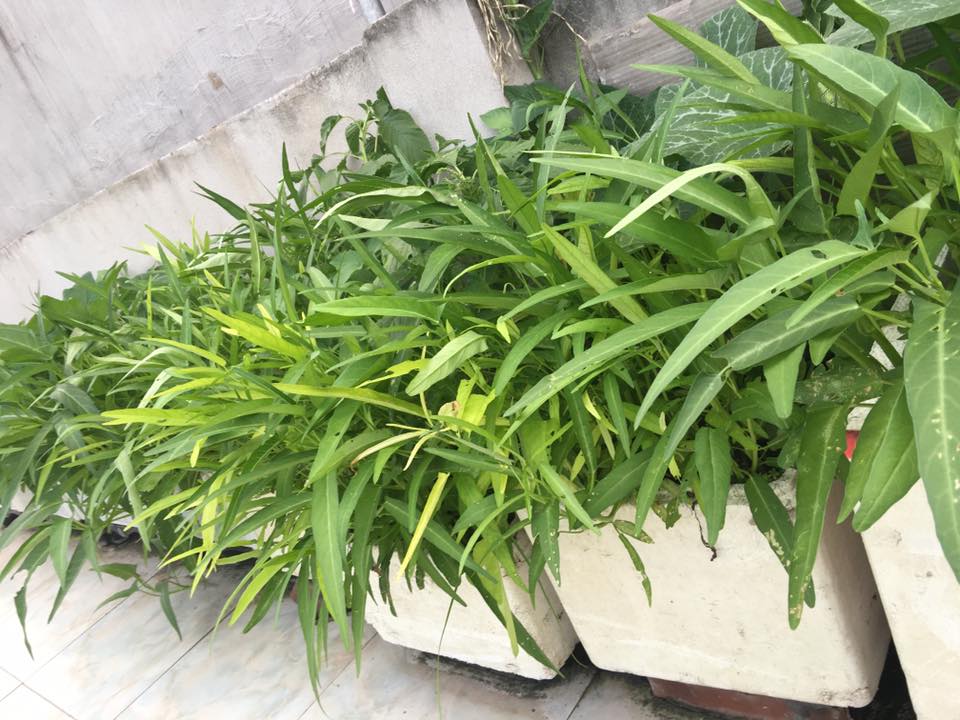 At the beginning of planting, she did not have much experience, so growing vegetables was slow and stunted. After a period of online research and learning from those who went before her, she began to accumulate for herself the experience of a terrace farmer.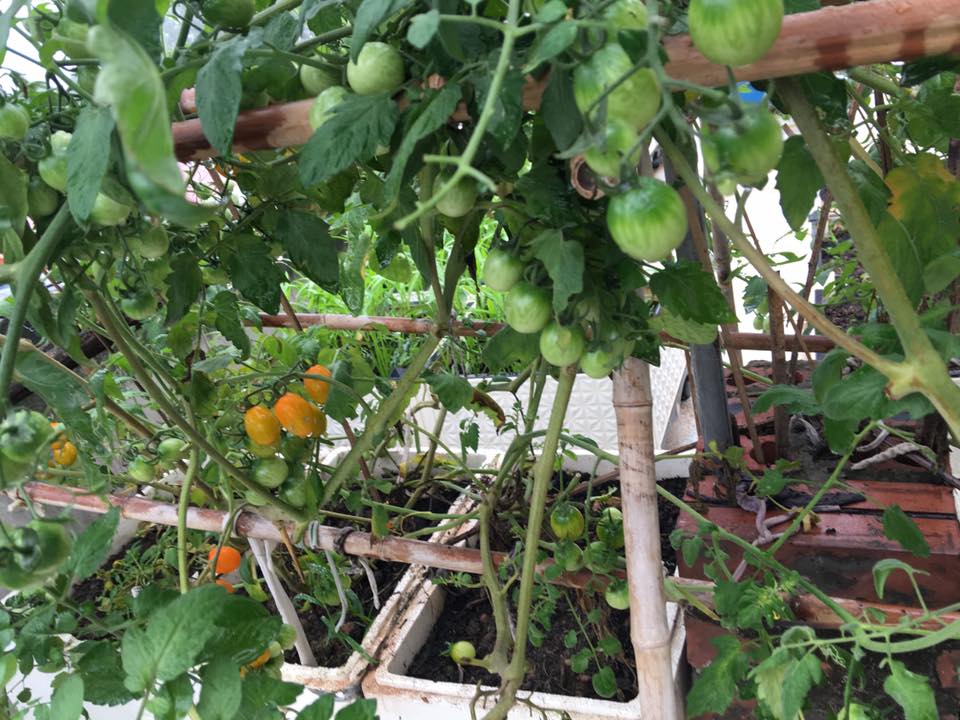 The owner of the verdant garden revealed that in order to have a lush vegetable garden, she pays more attention to tillage. When pests and diseases appeared in vegetables, she shook hands because she did not want to use pesticides.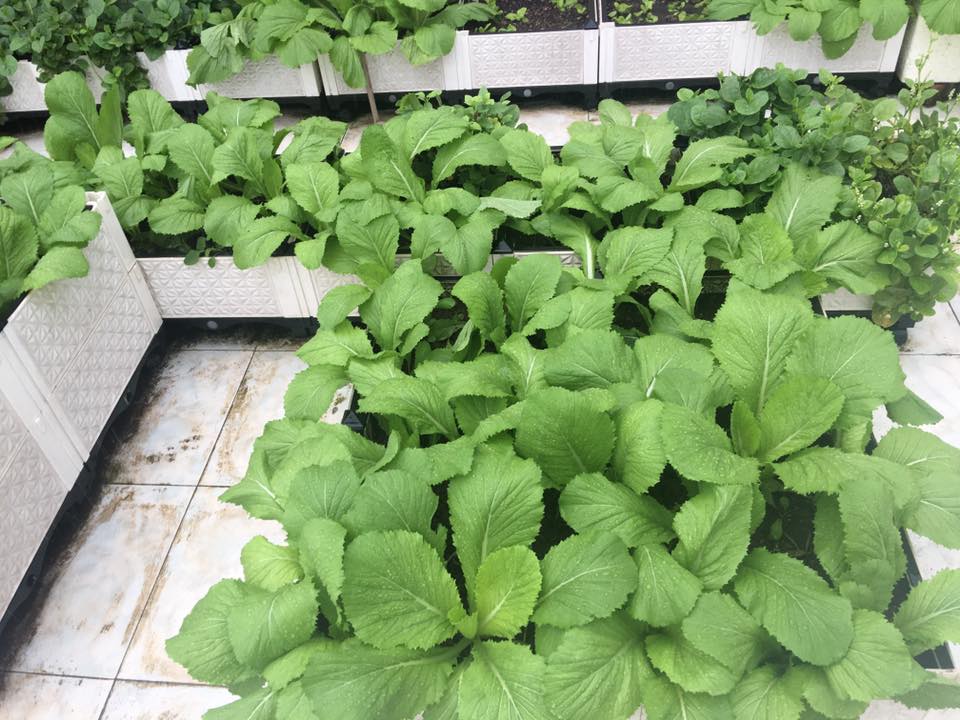 Growing vegetables according to the season is also a way to limit pests and diseases, Thao said.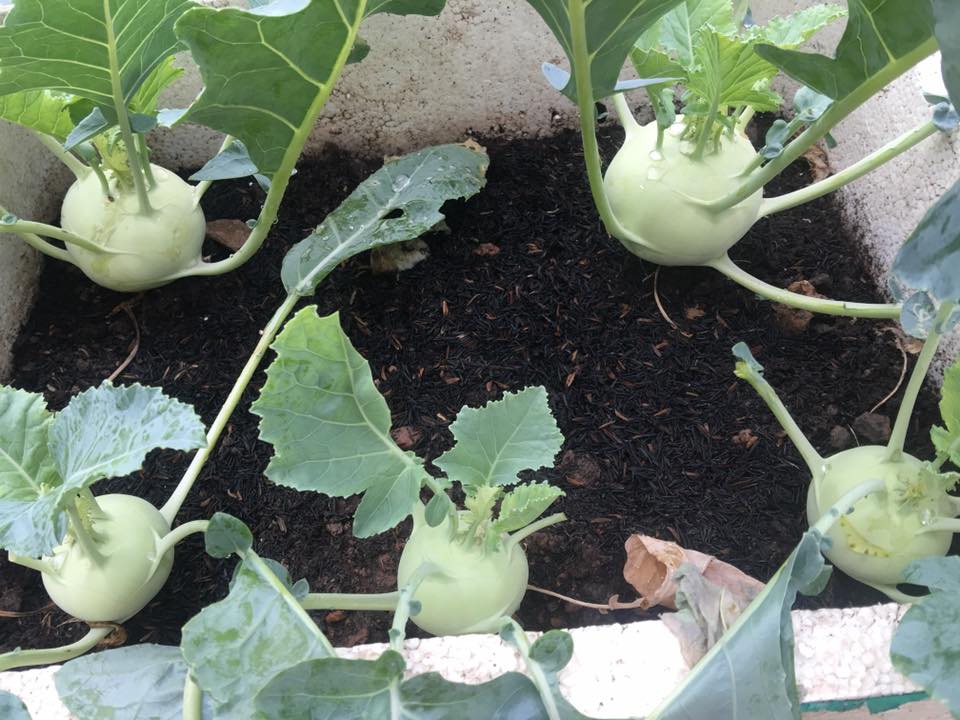 The terrace is also used to make the most of the area, arranged scientifically so that it can both grow vegetables for daily consumption, spices, fruit and tubers. Therefore, the terrace space is both a place for people to chat daily, and a place for members to take care of each pot of plants and vegetables together.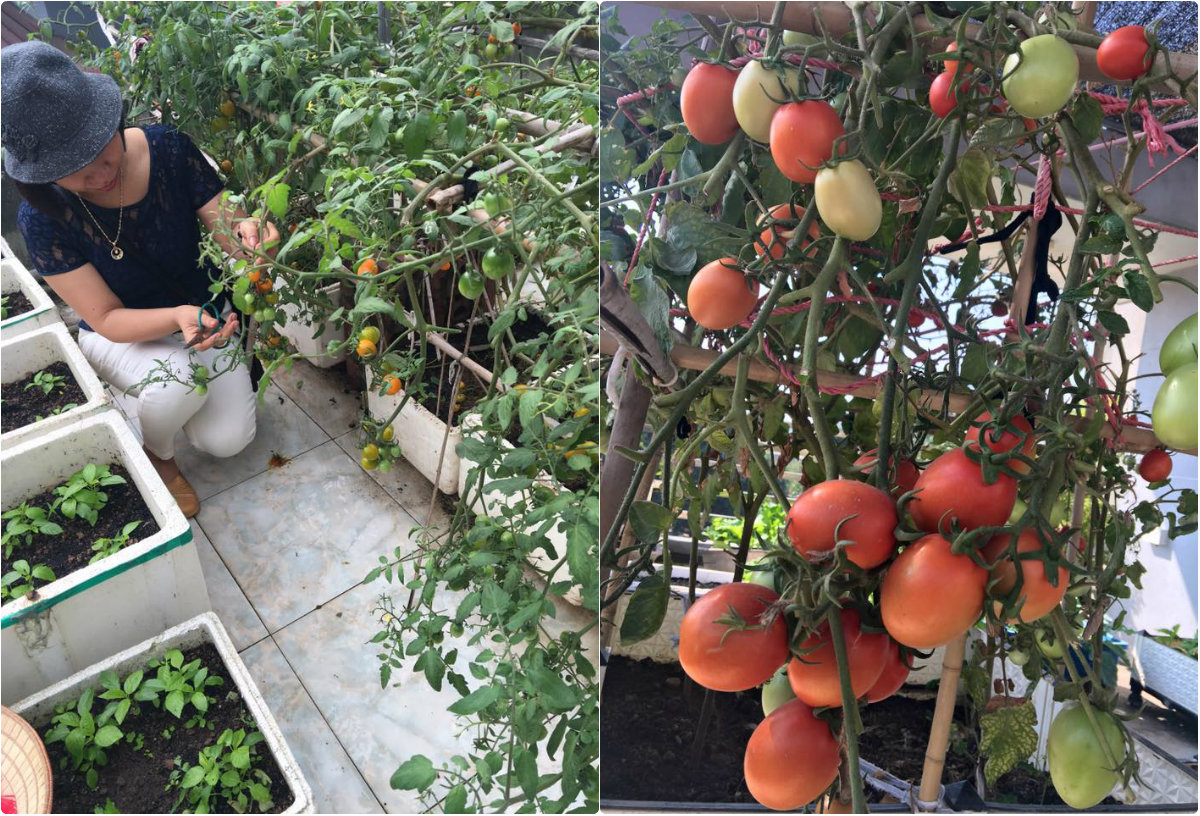 For a person who is quite busy with business, although growing vegetables takes up a lot of time, every day, being able to manually harvest vegetables, watering, fertilizing, and catching deep for each vegetable pot, Thao always feels be relaxed and comfortable after a stressful working day.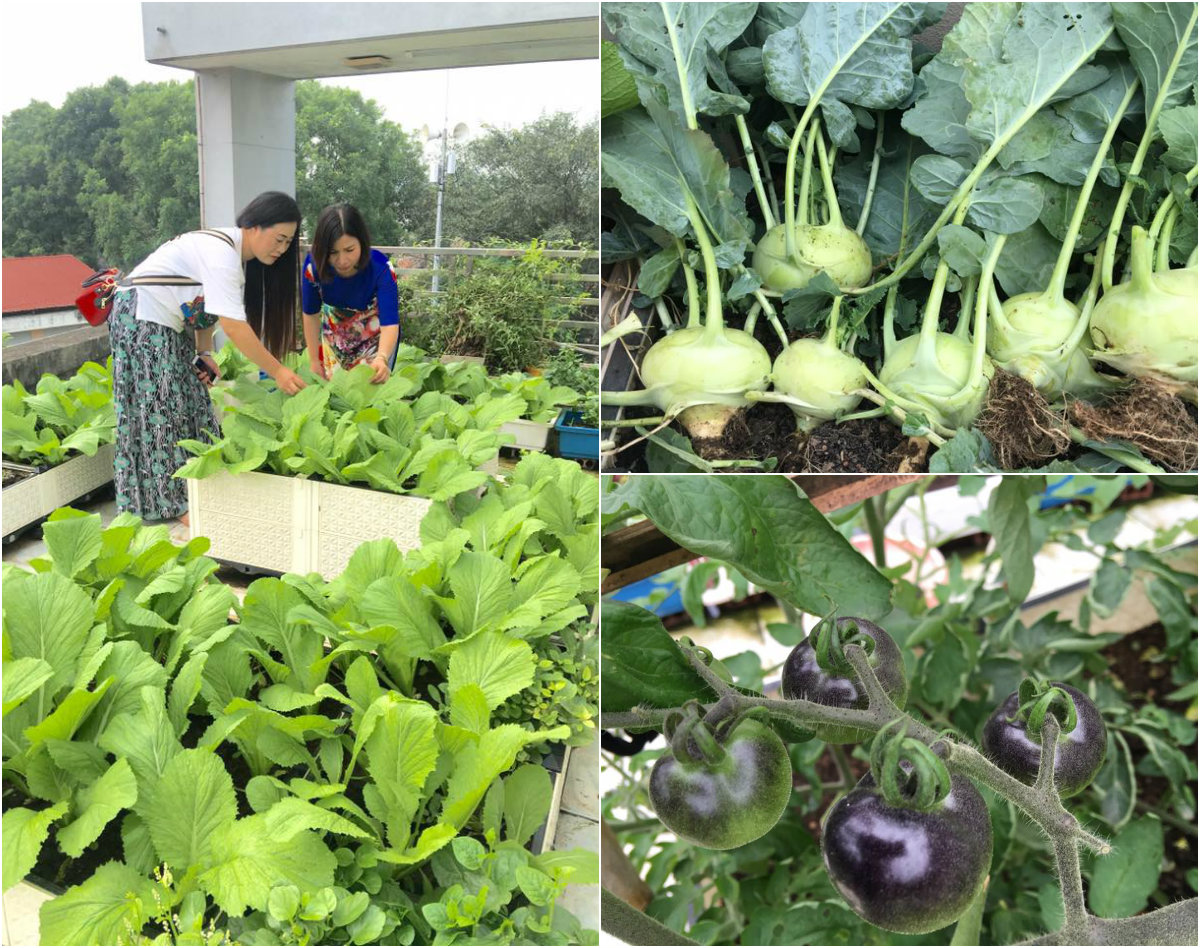 Friends and relatives had the opportunity to come to play, see what green vegetables on the terrace, every tree was full of fruit, everyone was surprised and admired for the bravery and cool hands of mothers in Ha Thanh.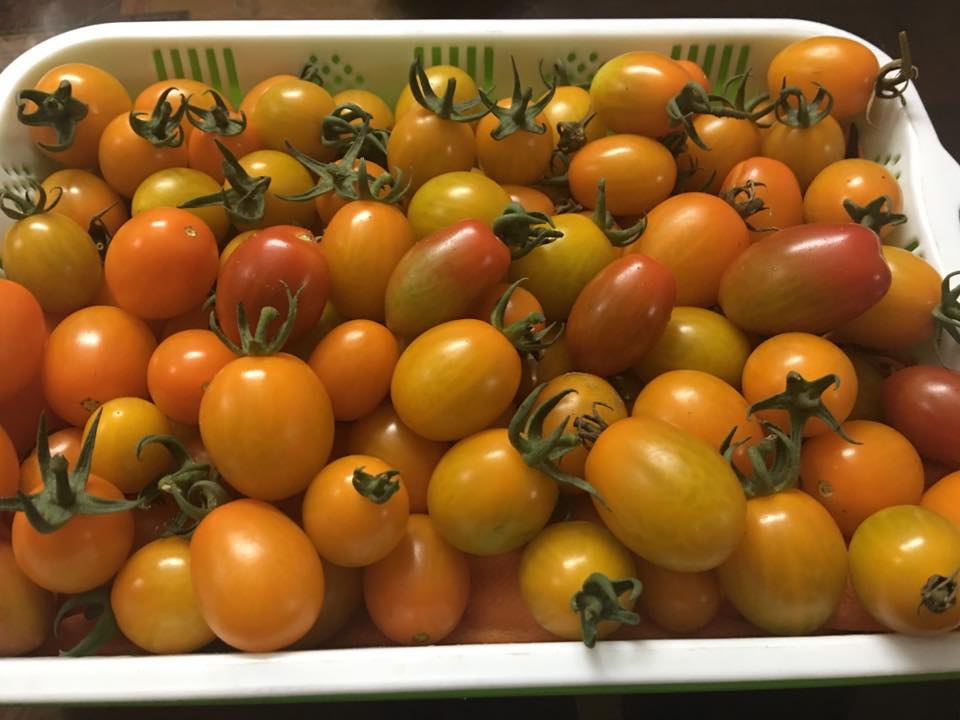 She feels secure when using the vegetables and fruits she grows to cook delicious dishes for her family every day.