French grape rig "all fruit is fruit" on the 3rd floor terrace of street farmers at Hoang Quoc Viet Street, City. Lai Chau has made many people who come to see and visit can't help but gasp at its "Prolific " level.
The owner of this French vineyard on the 3rd floor terrace is Mr. Pham Dang Khoa (born in 1980). Currently, Mr. Khoa is working at the Office of the People's Committee of Lai Chau province.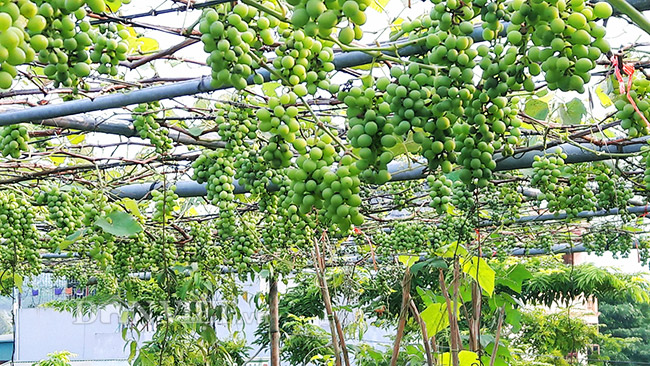 In addition to the time for busy work, going to the rooftop to take care of the green vegetable garden, clean fruit and especially watching the wrong grapes is a way to help Mr. Khoa reduce the pressure of work every day.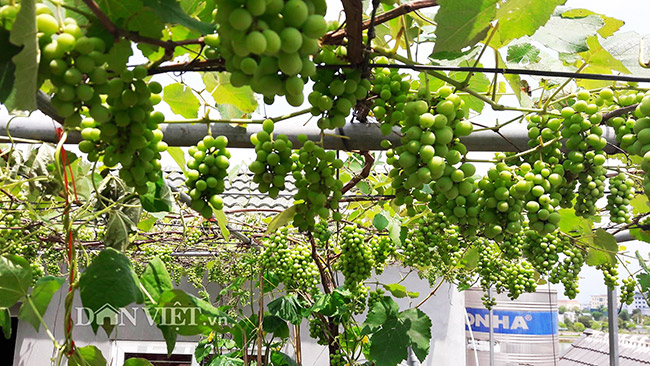 The strange thing is that even though it is only grown in tight soil conditions on the 3rd floor terrace, the vine is extremely fruity, laden with branches.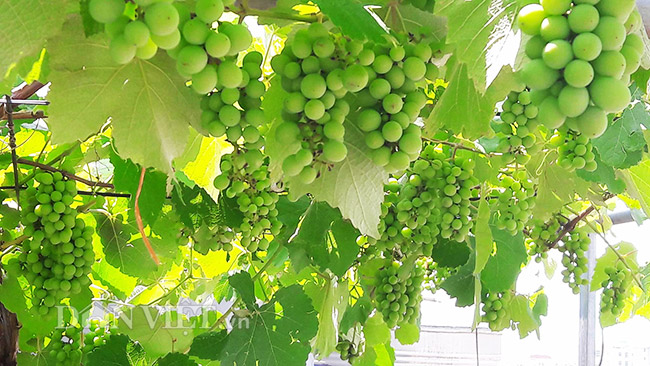 "I started growing grapes on the terrace from September 2015, this is the second year the vines bear fruit. This year, the fruit was wrong and bigger than last year because I also went online and learned from many friends. rafts growing grapes across the country", Mr. Khoa said.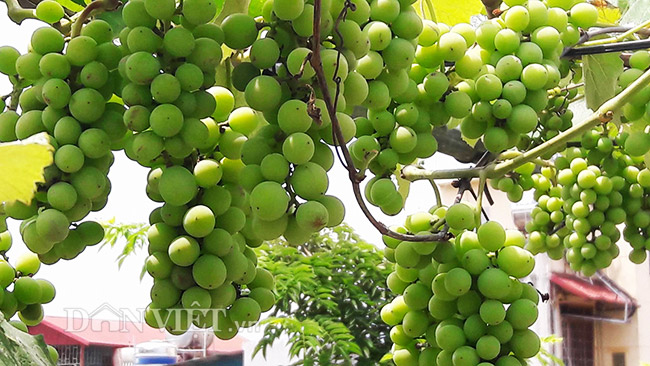 When asked about this French grape variety, Mr. Khoa said, "I asked for 5 vines from a friend and planted them. Fortunately, all five of them lived and developed very well."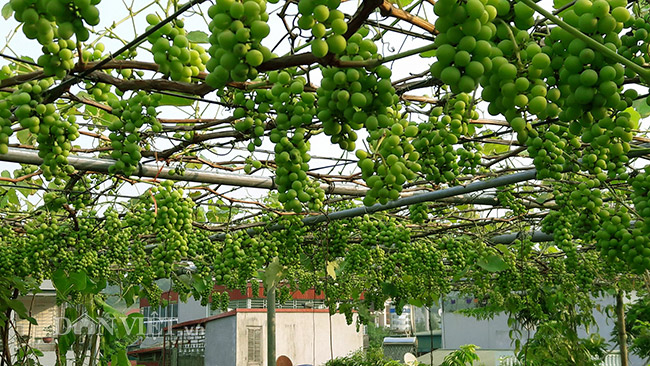 Talking about the reason why he started growing grapes, Mr. Khoa excitedly said: "It was also due to the fact that a friend gave it to me, and a while ago on my terrace, I grew a variety of vegetables from fruit to leaves, but my family didn't use all of it, so it was a waste. I decided to spend a part of the terrace area to grow grapes."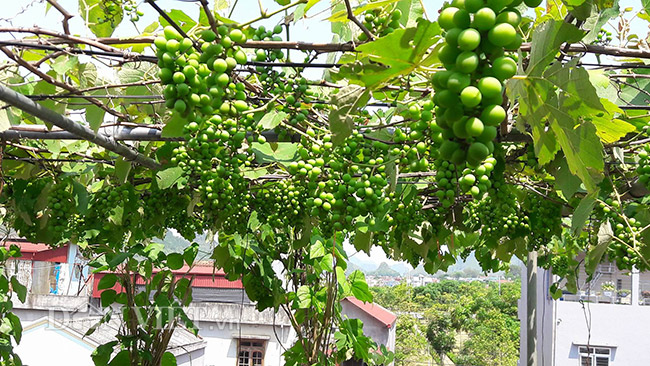 Initially, Mr. Khoa only planted grapes for the purpose of creating shade on the terrace, helping the house to cool down and save space. Unexpectedly, the vine gave such wrong fruit.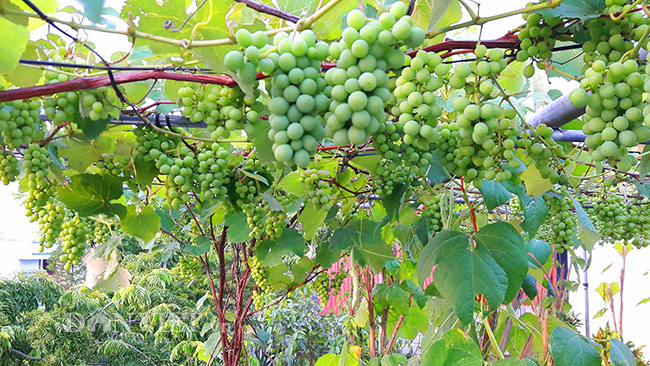 "The fruit is bigger and wrong than last year because the tree is bigger this year and I have more experience in taking care of the fruit," said Mr. Khoa.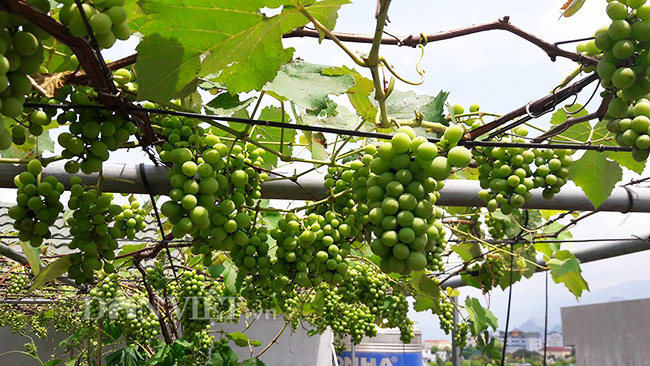 His house is planted to get shade and eat fruit, so of course, he doesn't use pesticides.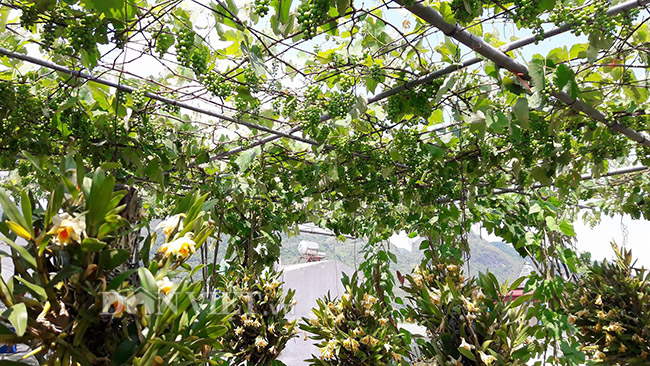 Not only growing grapes but Mr. Khoa also grows many other vegetables on the terrace such as vegetables, cucumbers, melons, beans, melons… he even grows orchids. Growing clean vegetables and fruits on the terrace helps his family get fresh, clean food in their daily meals.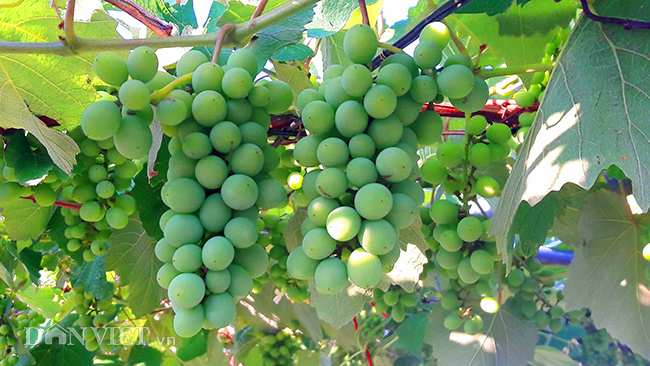 And that's why every morning or afternoon, when he comes home from work, he goes to the 3rd floor terrace to cut off decayed leaves, diseased leaves, old leaves, and avoid spreading pests to the whole truss.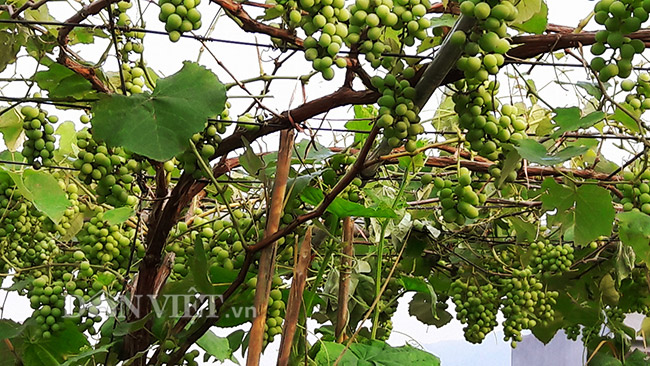 "The vine is welded with a water pipe frame, using a telephone wire to make the grapes climb," Khoa said. The terrace is 35m2 wide, which is now covered by the grapevine.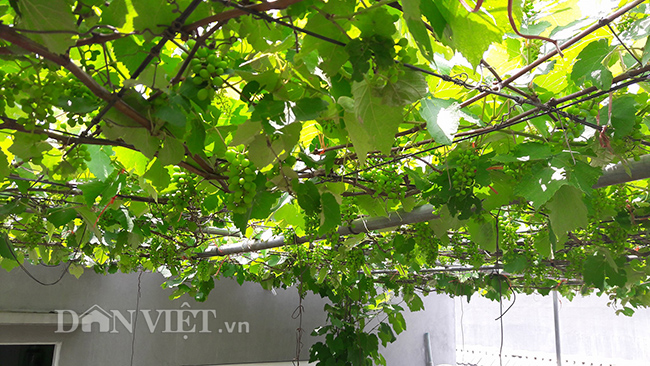 "This is the second year of growing the grapes, but the tree has been so fruitful that it is impossible to count exactly how many bunches. If the whole rig is harvested, it will probably be 4-5 times more than last year. While last year, he harvested more than half a kilo of grapes, "said Khoa.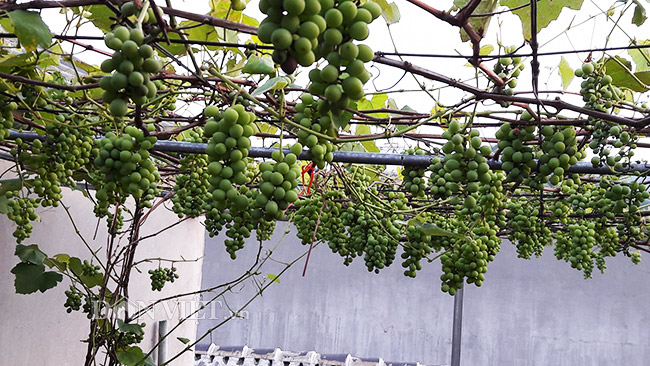 "The grapes are not ripened evenly, so maybe after only 1 month, our family can start enjoying the ripe grapes on this rig. The grapes are also very sweet and fragrant with the mango scent, which is very "pleased" with his wife and children. you", Mr. Khoa smiled.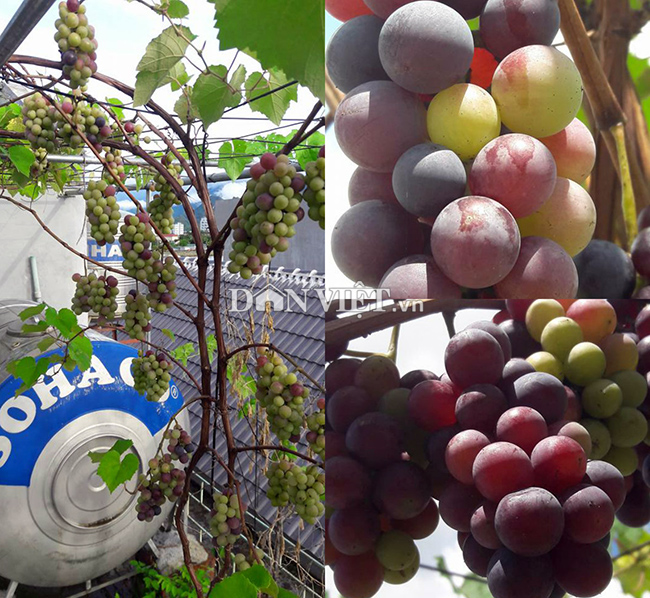 This is a French grape, when ripe, the fruit will turn from green to purple. (Picture from last year's grape season)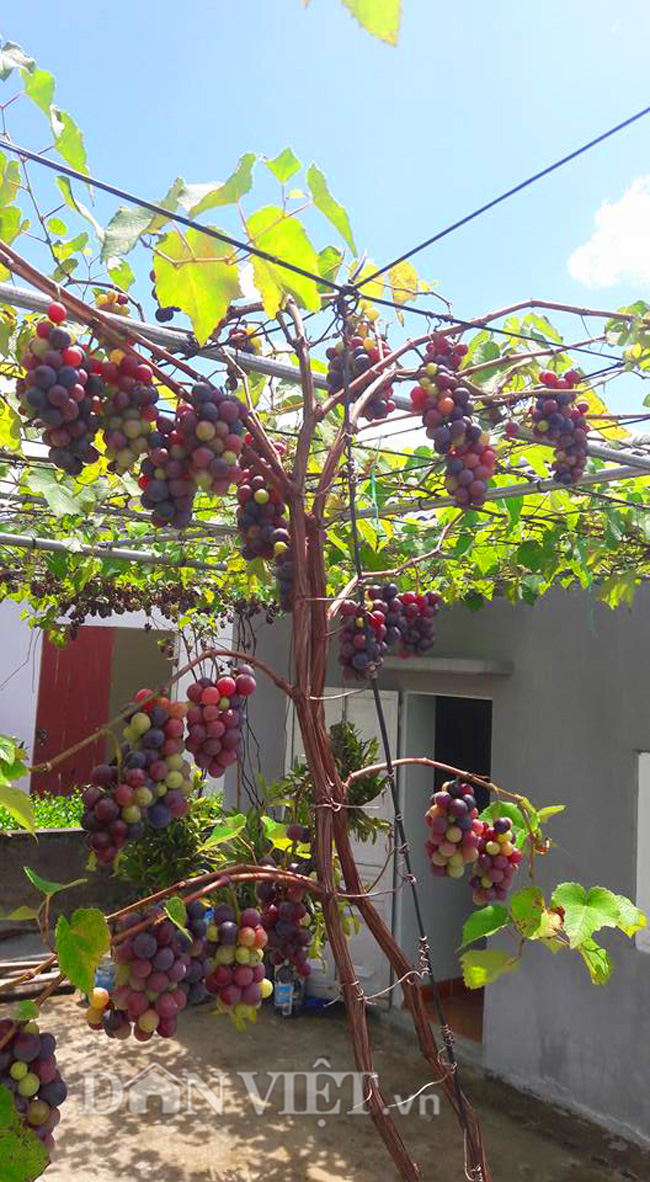 This type of grape is also very sweet and fragrant, with a clear taste. When eating, it smells like mango, especially it is very "popular" with his wife and children.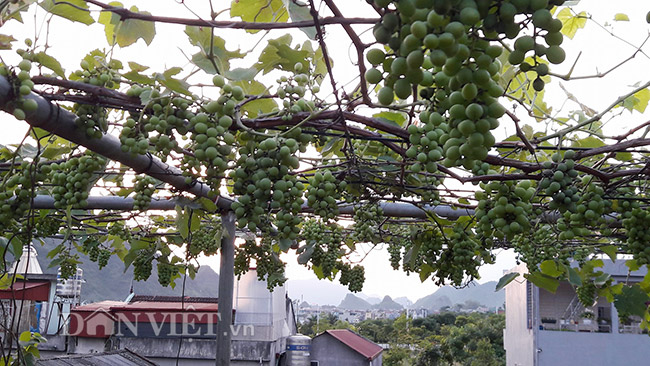 Revealing about the plan to harvest this super lucky vine, Mr. Khoa said that because the number of lucky grapes is so much, besides eating it as soon as it is ripe and sharing it with relatives and neighbors, Mr. Khoa will use it. grapes for dipping.