Vegetables should be grown on the balcony
Because urban balcony is a limited area, so you can't grow too many vegetables in one space. It is for that inconvenient reason that you also need to find out which vegetables you should grow. So you should choose what vegetables to grow easily, or you can use vegetables all year round without having to plant many times. Let Rosava suggest growing vegetables on the balcony for you right now:
Leafy vegetables: This is the easiest plant to grow in a pot, so you should prioritize it right away. Because vegetables have a fast harvest and do not suffer from many pests and diseases. Common types of vegetables using leaves can be mentioned as: lettuce, water spinach, cruciferous vegetables, wormwood, … or vegetables used as spices are: basil, perilla leaves, oregano. , Mint,…
Vegetables and fruits: In addition to leafy vegetables, you should give priority to plants that give fruit quickly and do not take up much space such as peppers, cherry tomatoes, zucchini, eggplant, potatoes, cowpeas, etc. ..
In addition to the above vegetables and tubers, you can grow more plants that contain a lot of nutrients and vitamins such as spinach, amaranth, red beets, strawberries, cucumbers, carrots, etc. ..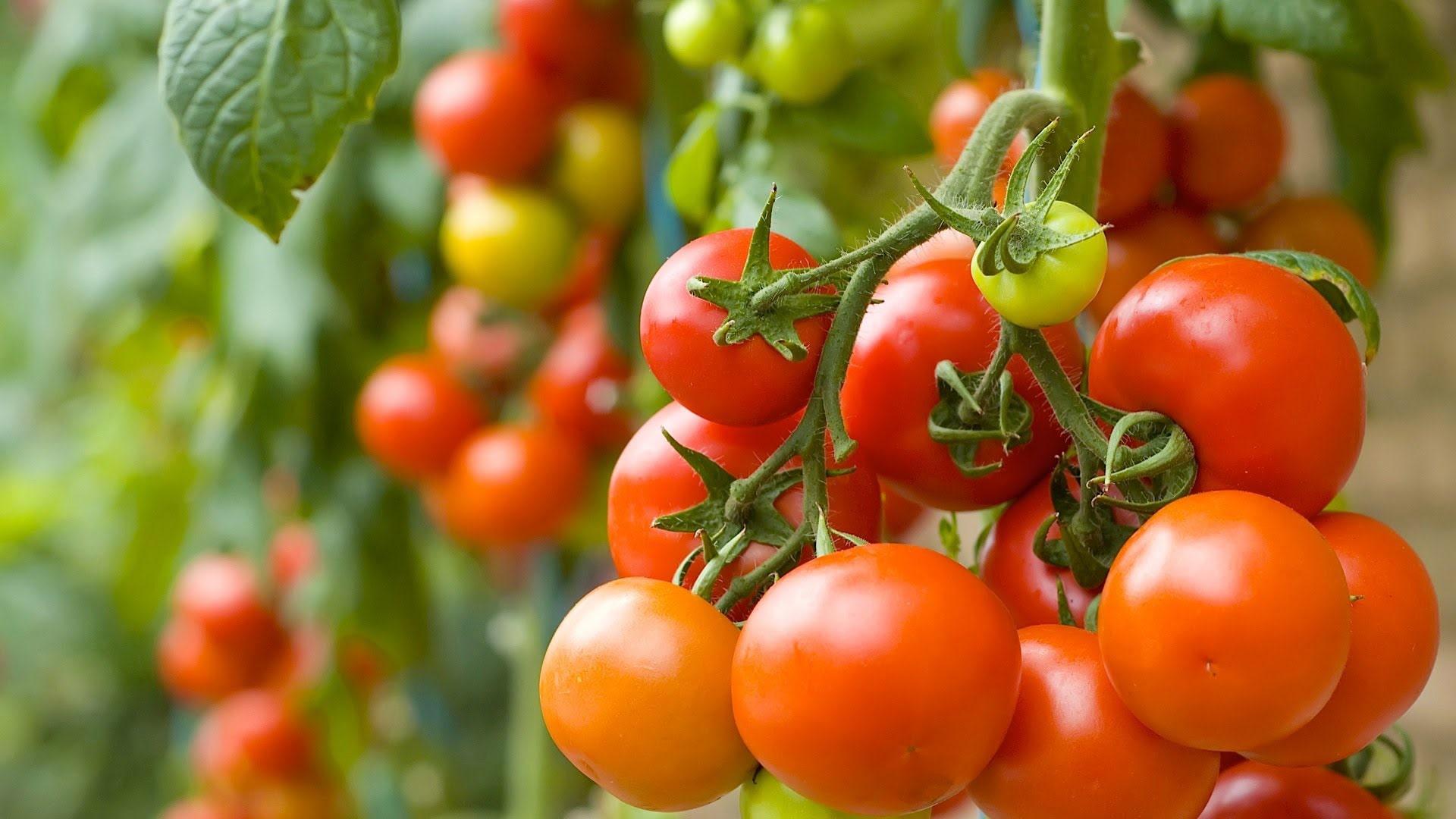 1. Model of growing vegetables in the balcony
1 Create a vegetable garden with hanging pots and railings
Today with narrow apartment balconies, no space for you to comfortably grow vegetables, balcony hanging pots are the perfect solution for you. These types of balcony hanging pots are made of extremely sturdy round tubular steel. So you can safely hang the hook anywhere on the railing. In addition, this method also helps you save and optimize the use area, very convenient and fast.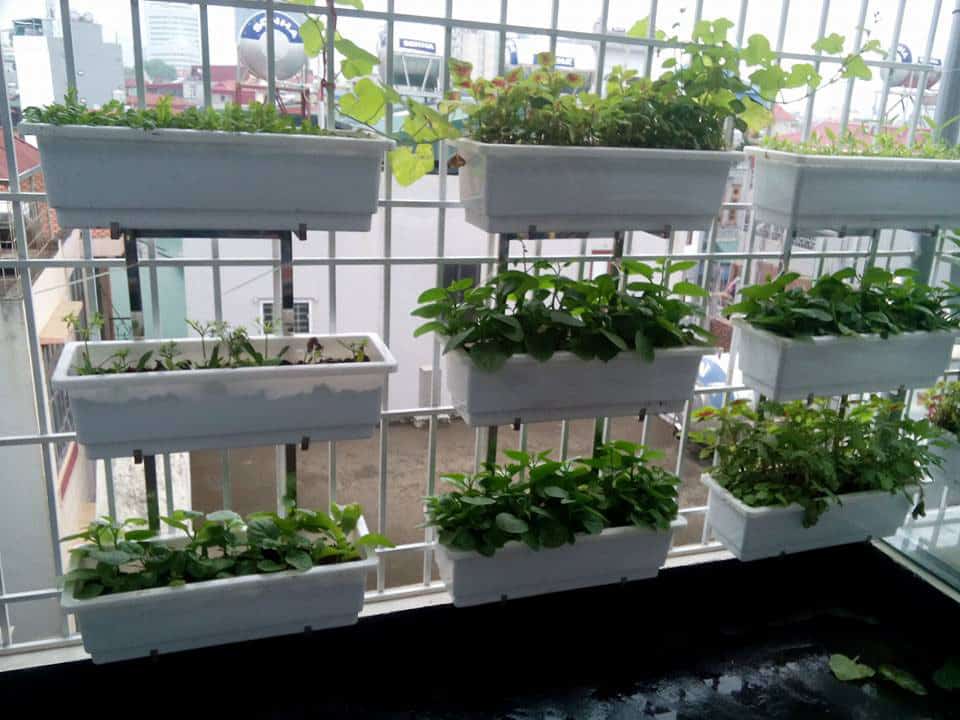 Currently, the types of hanging pots for growing plants on the balcony  have a lot of rich and new designs. So you can set it flexibly based on your taste and imagination. From there, you create yourself a striking and extremely cool green space.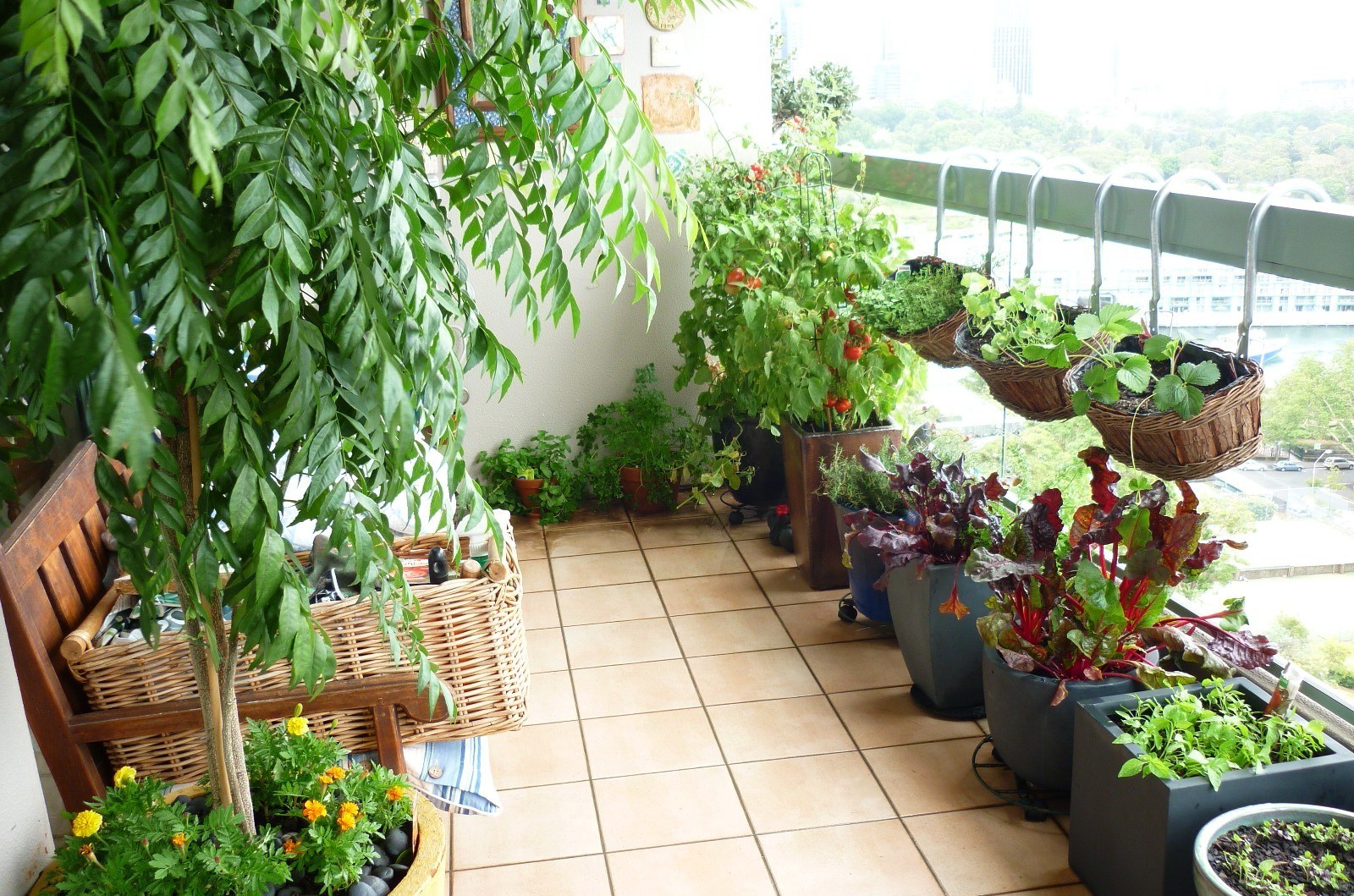 2 Growing clean vegetables in cloth bags
Today, the problem of reducing plastic bags and plastic items is being applied by many countries. Therefore, to contribute to environmental protection, you should switch to growing clean vegetables with cloth bags. Both clean and non-toxic to the surrounding environment.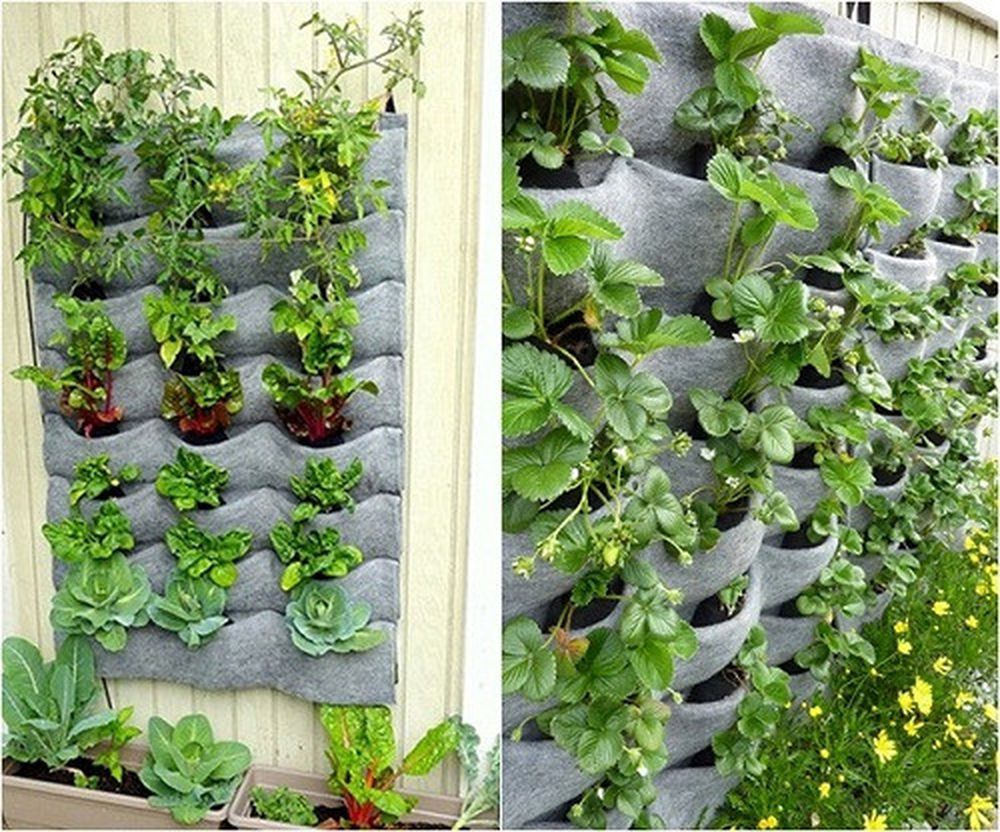 In Vietnam, you can easily buy cloth bags for growing vegetables with cheap price from 70 – 90 / bag with 18 to 20 partitions. On the contrary, if you have a need to grow more vegetables, you should use the type that costs from 100,000 to 250,000, with 49 partitions or more. Besides, after you buy it, you combine it with the iron frames on the terrace to decorate. Thanks to that, growing vegetables on the apartment balcony has never been so easy.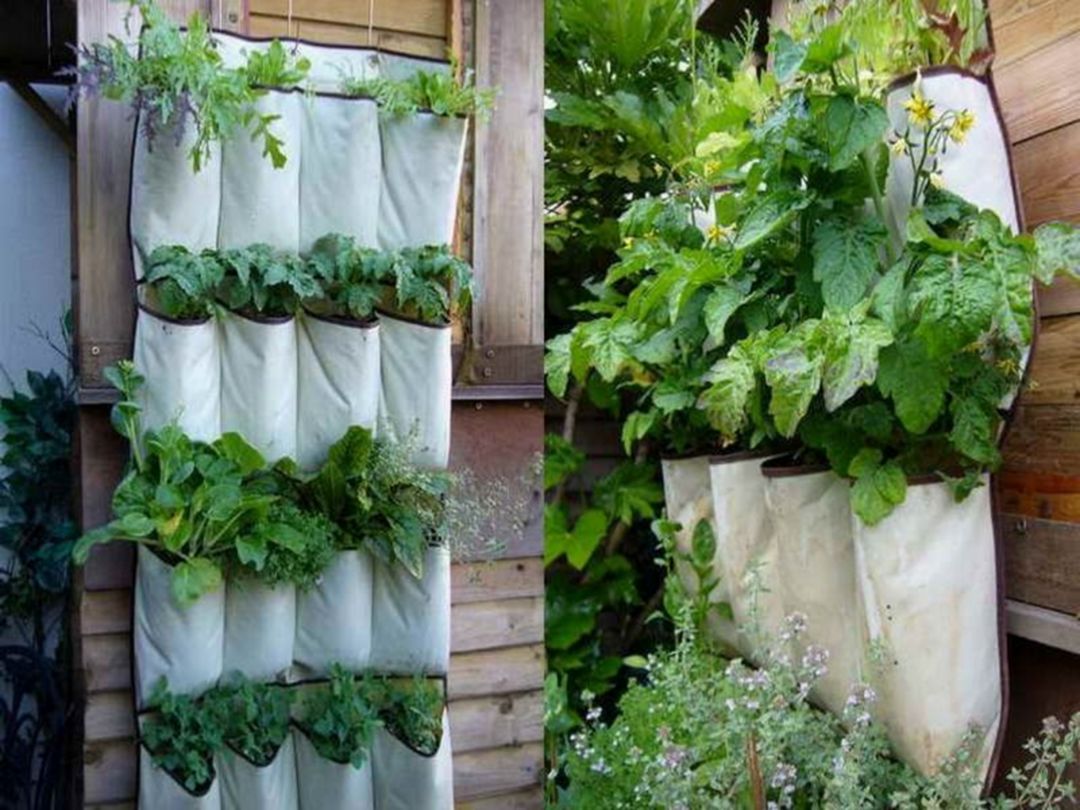 In addition to being environmentally friendly, it can be used flexibly and is suitable for all balconies from large to small. Growing vegetables with cloth bags also has other disadvantages such as bags have a short shelf life, moreover, when you water, the water will overflow to the floor. Therefore, you need to place it in a well-ventilated place, avoiding places where water is easy to stagnate.
3 Growing vegetables with a wall garden set
To maximize the planting area in townhouse living spaces and grow many different types of vegetables. You can use a set of vertical wall-mounted garden pots, then all difficulties in growing vegetables on the balcony  will be quickly solved.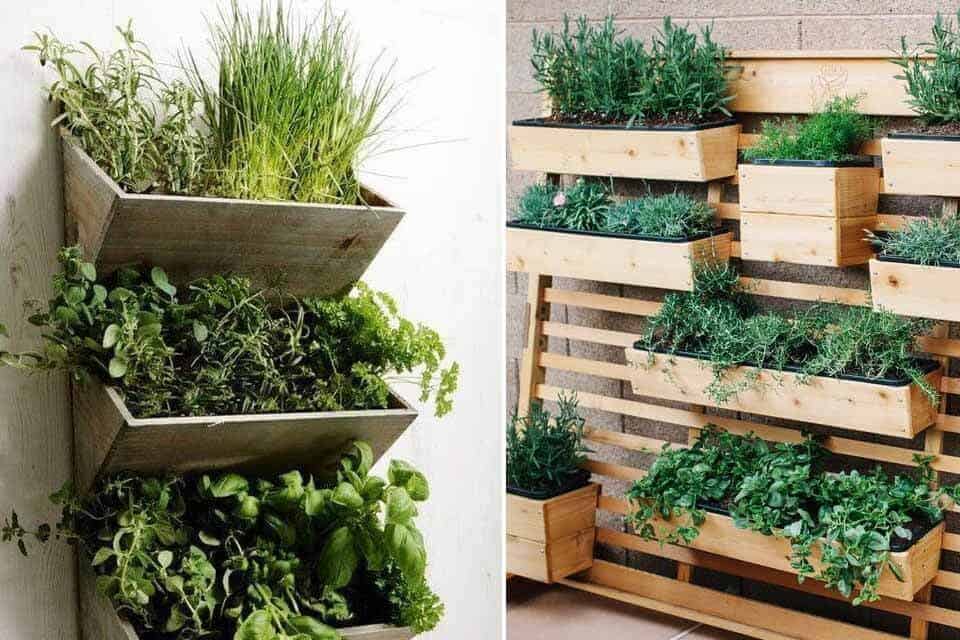 Besides creating a new and majestic look, the wall-mounted basin set will ensure that the wall is not damaged. Or more interestingly, your family will take advantage of this place with fresh air to make a place to relax after stressful working hours.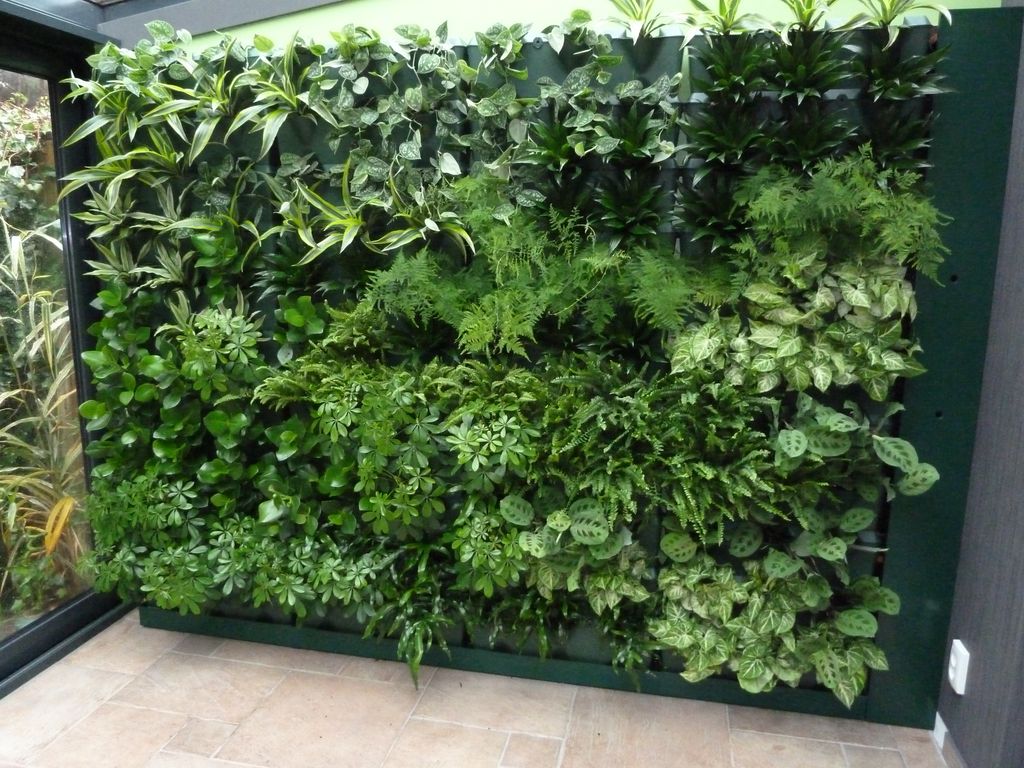 In addition, you can install it anywhere, anywhere as long as there is enough free space on the walls. Bringing convenience and speed thanks to simple operation and saving labor
4 Growing vegetables on the balcony of apartment buildings with towers
Mini vegetable gardens not only add fresh green color, but also give households a space full of life. Besides, you can also take care of your own vegetable garden. It is also a way to relieve stress.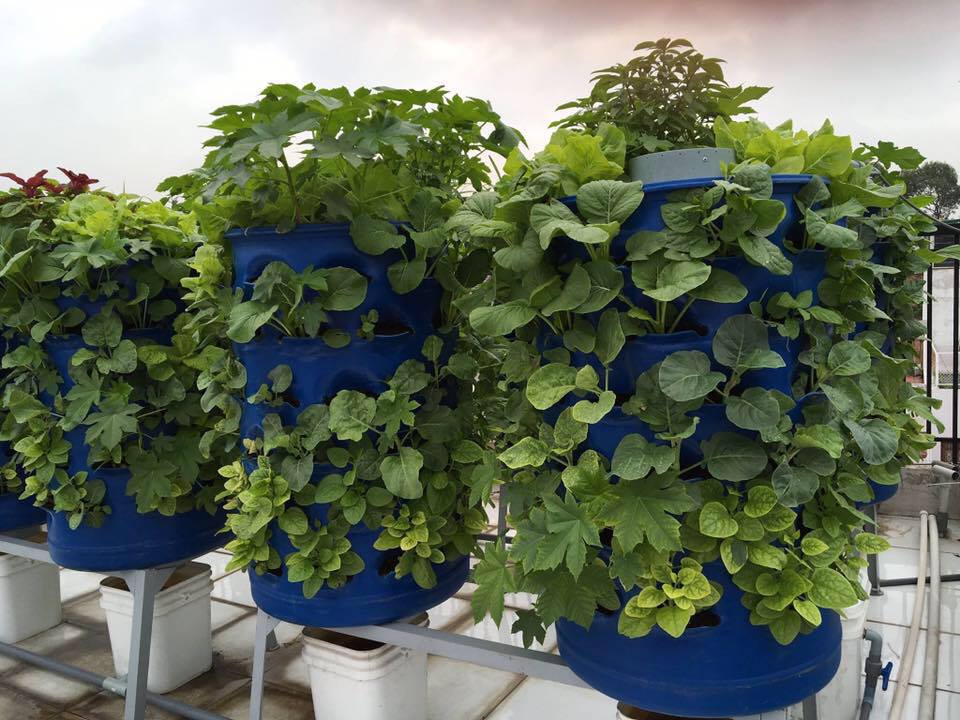 For growing vegetables on an apartment balcony , you can choose to grow vegetables with an organic vegetable tower. It is considered a very simple method of growing vegetables that anyone can do. It not only saves you time, but also brings high efficiency.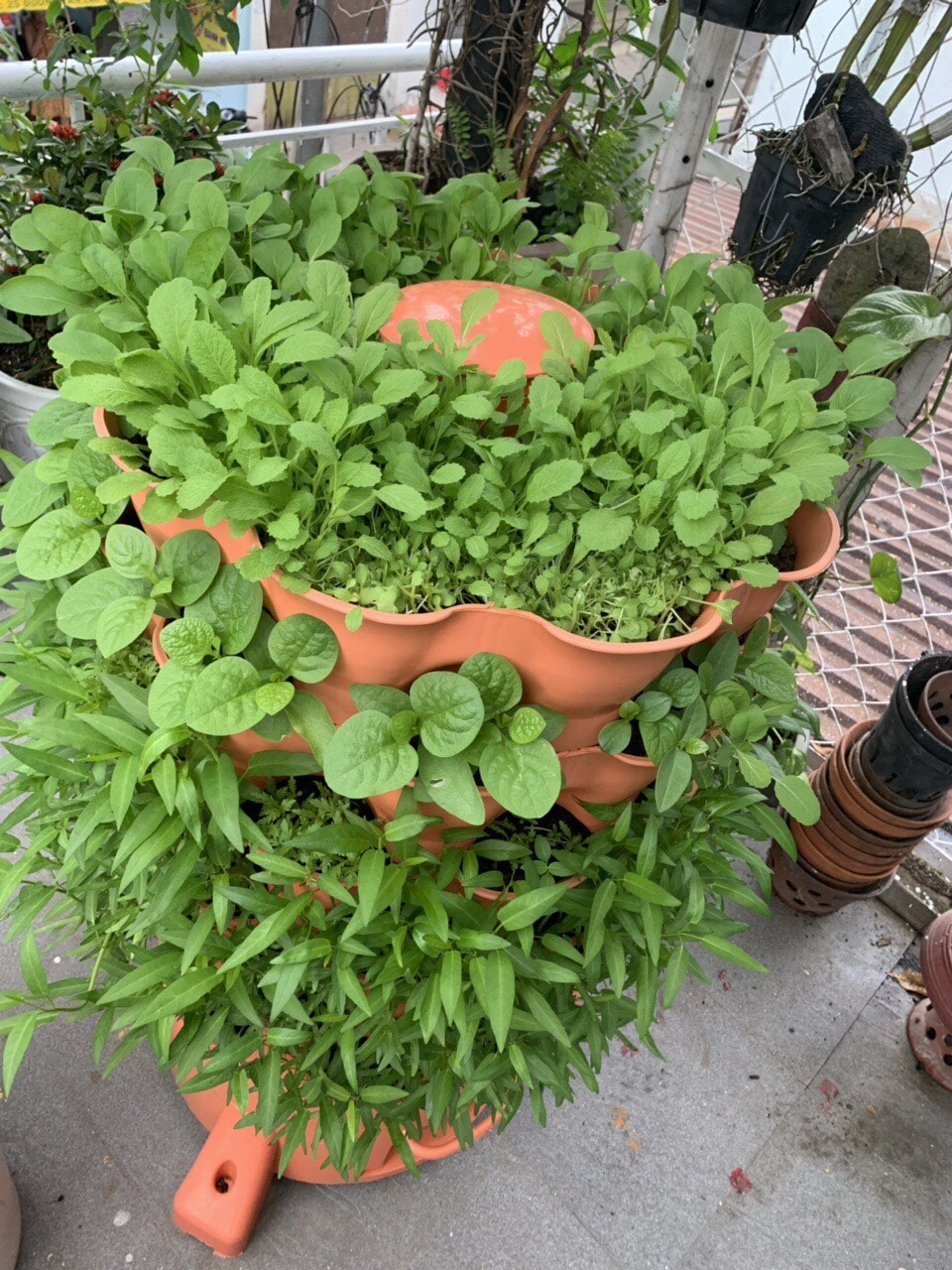 The organic vegetable tower is operated according to organic principles. That is, you will use organic waste, earthworms and microorganisms to add nutrients to the soil. Thereby helping the soil have high nutrients and your vegetables will be more lush. Every day, in addition to watering and putting organic waste in the microbial core, you will rotate the tower 180 degrees so that the back of the tower gets enough sunlight. Create conditions for vegetables to grow and have an eye-catching dark green color.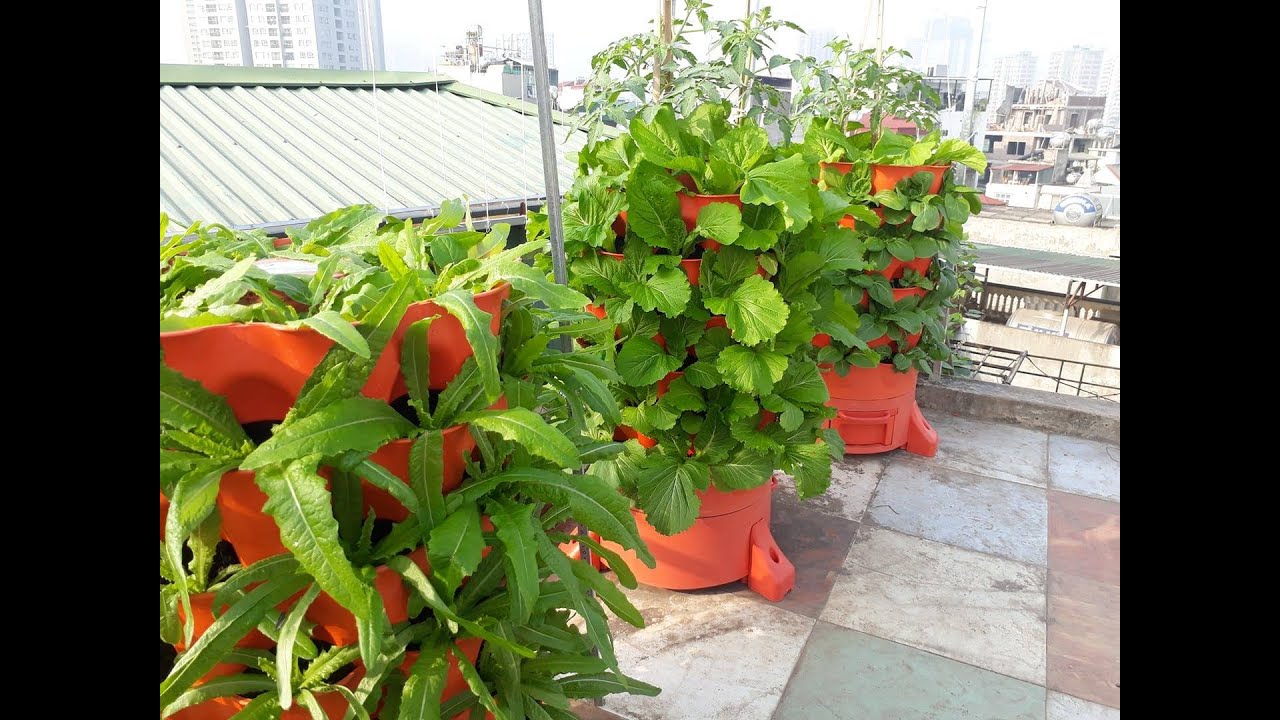 Above are suggestions on how to grow vegetables on the balcony so that it is reasonable and saves space. Hopefully, through the above article of Agricultural Family, you will get useful suggestions about vegetables to grow as well as a convenient vegetable growing model. Thank you for following through the above article.