Growing sweet potato plants to both eat the leaves and make a scene is very easy
To grow a sweet potato plant, you will need:
– 1 fresh sweet potato
– 1 glass cup larger in diameter than a potato
– 3 toothpicks
Here's how to plant a tree: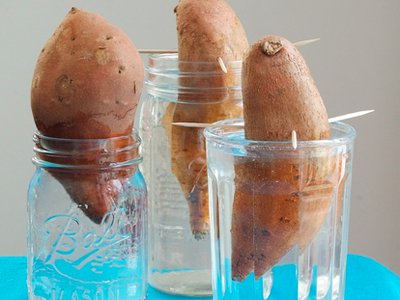 Step 1: Wash the potato thoroughly, then skewer 3 toothpicks in the middle of the potato and place it in a cup of water. Note that you need to place the potato so that half of the tuber is under the water and half of the dry tuber is on top!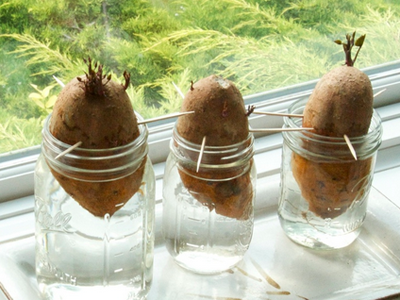 Step 2: We need to place the potatoes in a sunny location. After about a week, you will see the potatoes begin to sprout.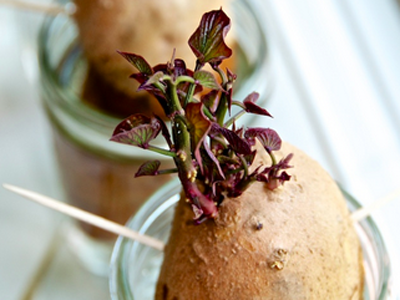 Step 3: After about 2 weeks, in this location the sprout will grow a few more young leaves.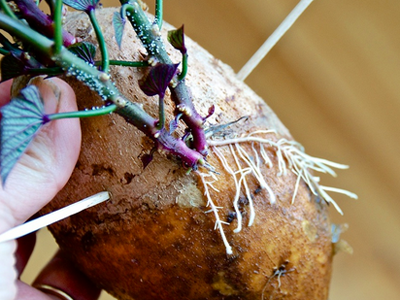 Step 4: We will need to soak the potatoes until at these locations sprout 1-2 main roots.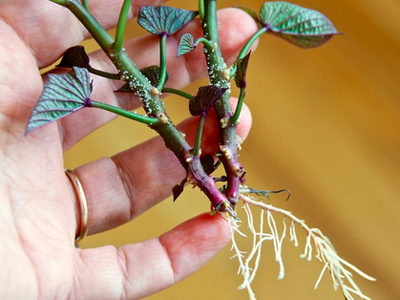 Step 5: Gently separate the rooted potato plant from the tuber.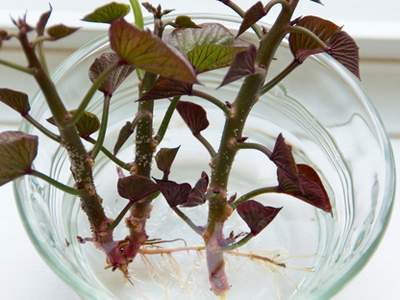 Step 6: Soak the potato plant in a cup of warm water (about 35 degrees Celsius) for 1 day so that: the roots are submerged and the tops rise to the top for healthy roots.
Then, you bring the plant to plant in the ground and take care of it as usual!


Sweet potatoes are suitable for growing in light and porous soils.
If you use it as an ornamental, you should use foliar fertilizer for the plants!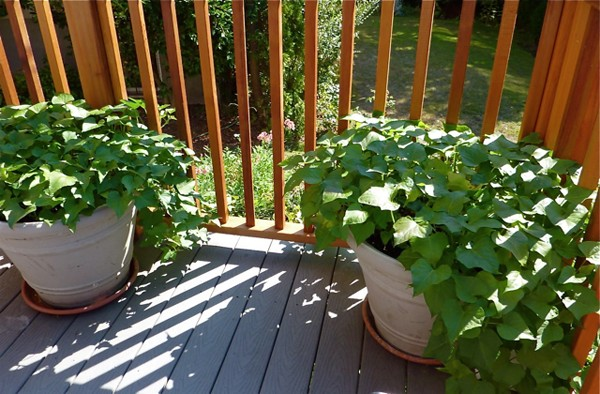 And if we want to harvest tubers, we will need to add root fertilizer.