Growing vegetables and fruit trees on the terrace is the way many families in the city are applying today. Both help to have a natural space, and harvest more or less clean vegetables for meals.
Sharing on a group, Ms. Giau Nguyen in Saigon posted a picture of her family's rooftop garden on social networks, attracting the attention of many people. The garden about 60m2 is located on the 5th floor, planted a lot of fruit trees, all luxuriant and full of fruit.
It is known that Ms. Giau has grown for about 4 years, each time the harvest is bountiful, and this time of disease and prolonged distance this garden has provided clean food for her family. In addition, this rooftop garden is also a place to help her family relax, immerse in nature, the children are free to explore and learn about fruit trees.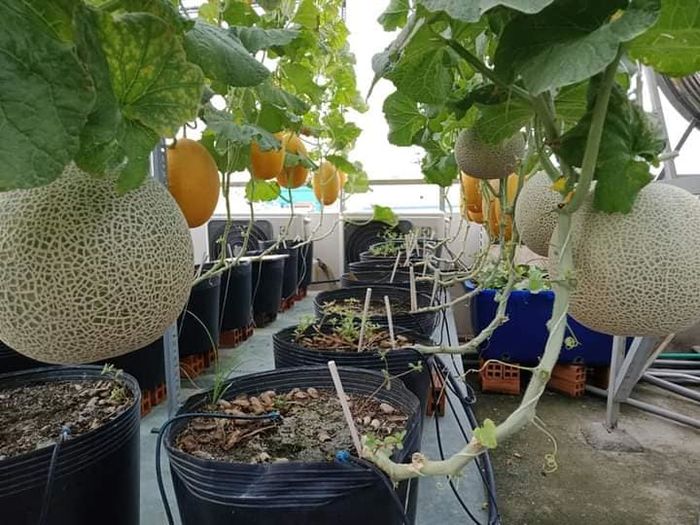 Seamless fresh green melon on the terrace of Ms. Giau.
Ms. Giau shared: "I would like to write a few suggestions for those of you who have been and want to own a small garden like that!
–  About the planting rig: You measure and design according to your own preferences, then just go and buy materials to assemble.
–  Planting bins: I use two types of containers, 200l solid plastic and 70l HS019, to grow long-term fruit trees, besides using plastic pots with a capacity of about 15 liters to grow cantaloupe, melons and melons. and tomatoes..
–  You should not drill holes in the bottom, but should drill on the side of the barrel, about 5cm from the bottom to retain a certain amount of water for the plants to use when it is sunny and limit the washing of fertilizer when it rains!
–  Soil: I use nutrient-rich clean soil, mix it with rice husk ash, coir and peanut shells to make it loose in the ratio of 6-4 or 7-3, then mix a little vermicom , lime powder and antagonistic fungus Tricodema and then incubated for 7-10 days can be planted.
–  Fertilizers: I use organic-based fertilizers such as synthetic pellets, vermicompost, fish manure and some self-composting fertilizers to help fertile soil and keep plants nutritious. Nutrients for healthy growth and high yield.
Here are the results that Giau Nguyen has harvested from his "farming" work: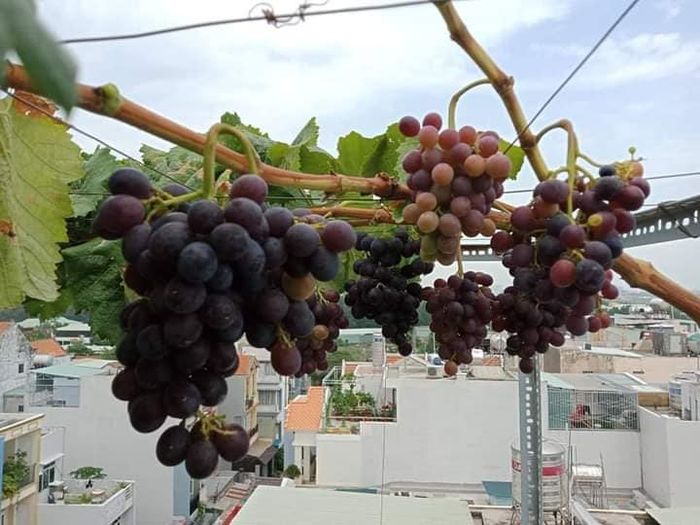 Clusters of ripe grapes hanging on the windy terrace.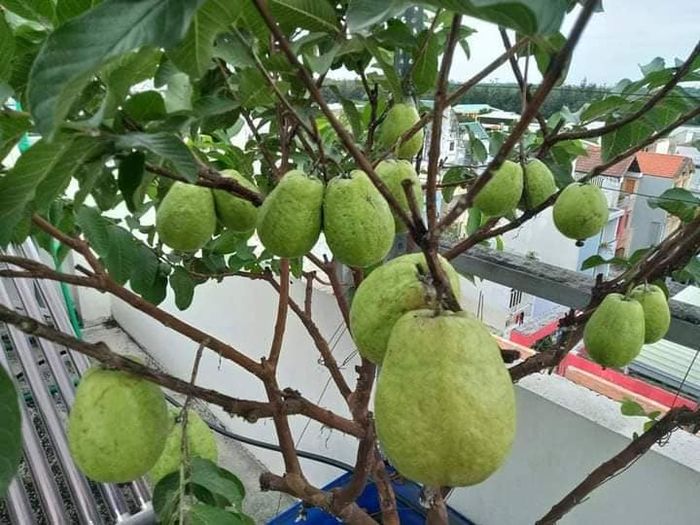 Taiwan pears are full of fruit.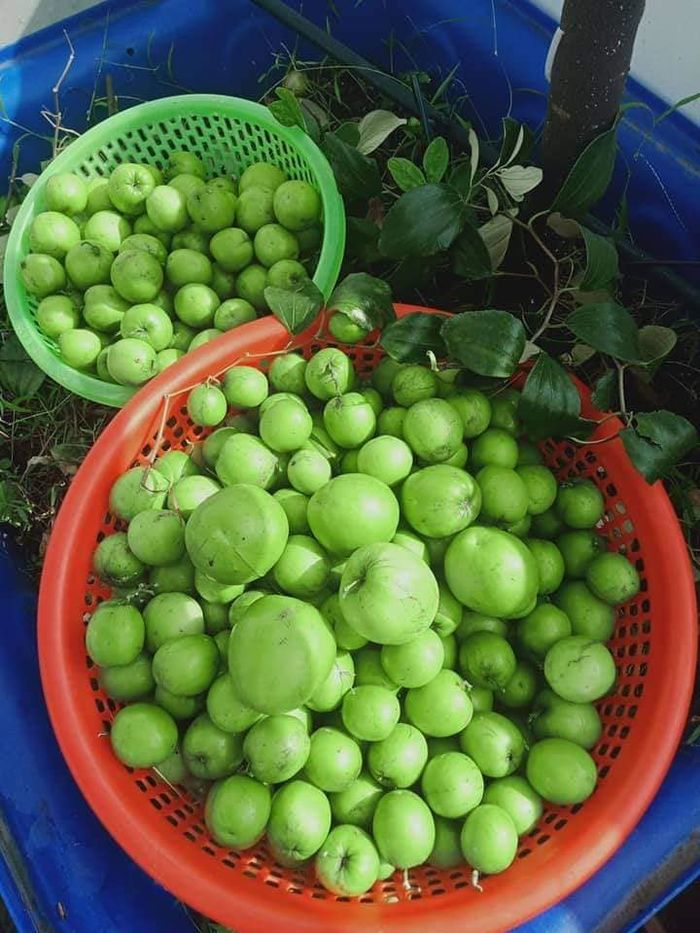 A harvest of apples grown on the terrace, interesting to look at.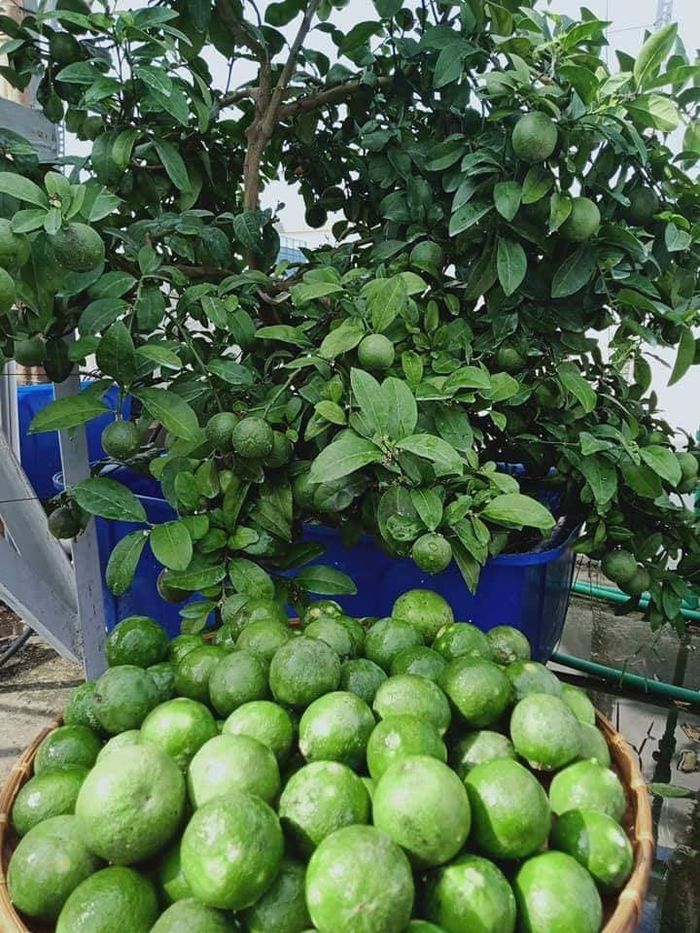 Lemon for harvesting over 10kg/crop.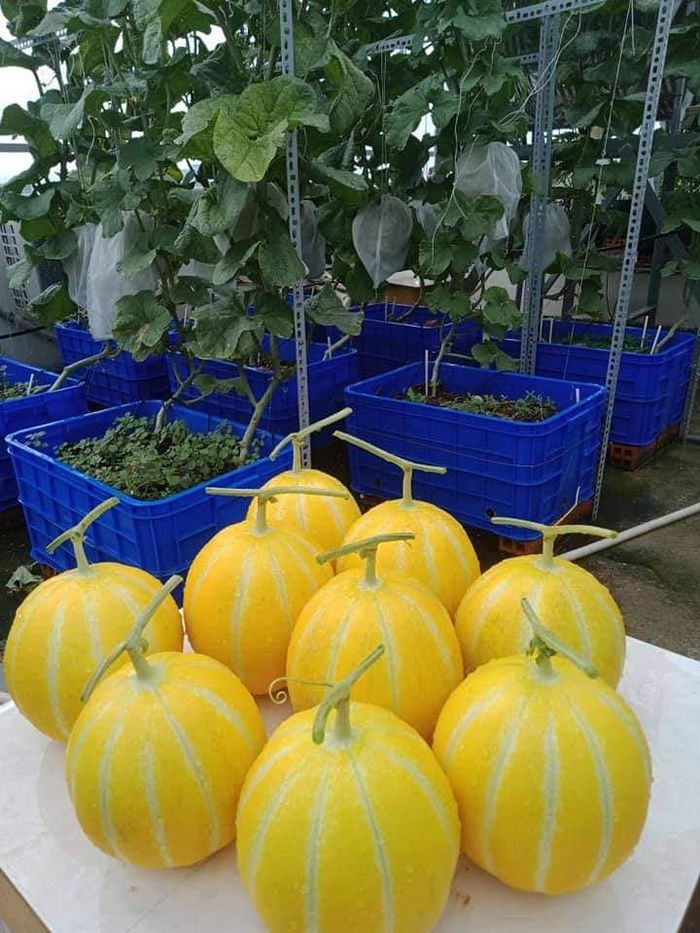 The yellow melon looks very nice, weighs about 2.5kg, very crispy and sweet.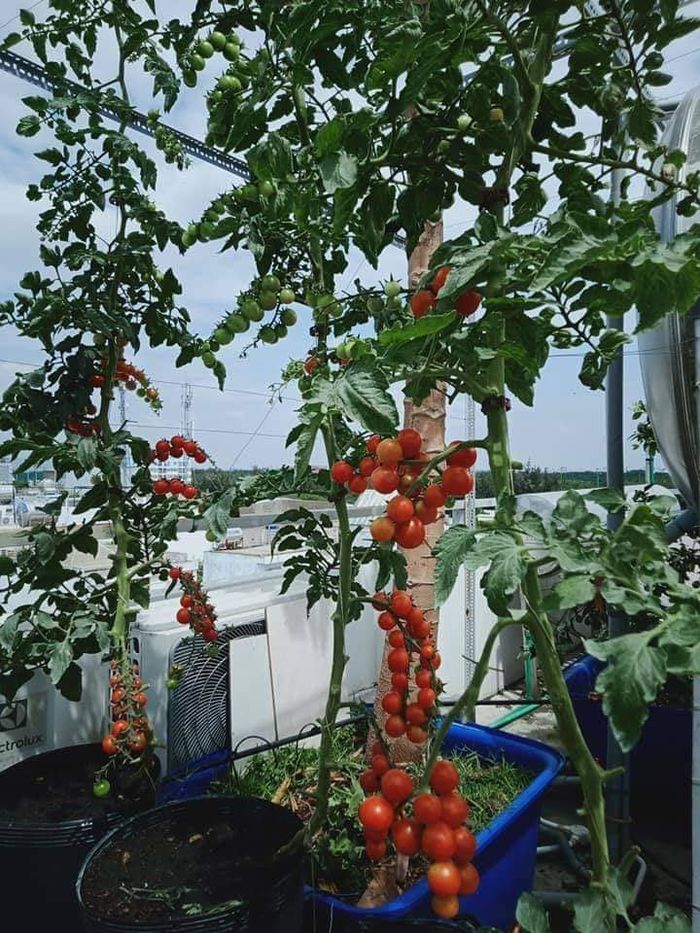 Tomatoes are like a string of pearls, looking like a real "string of pearls".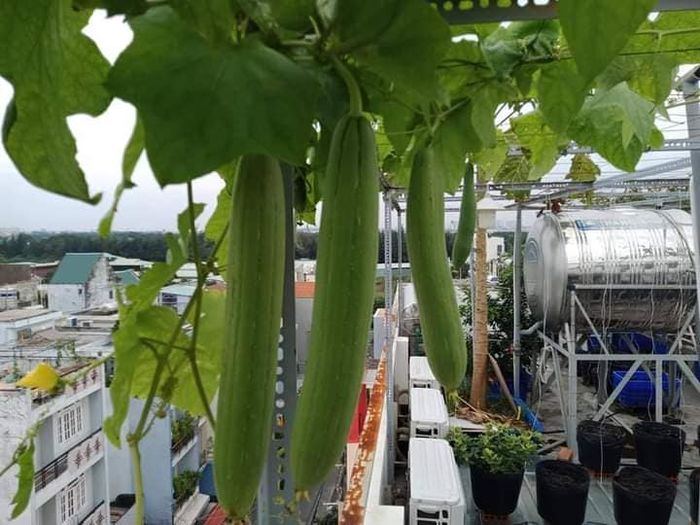 Loofah shoes have come to fruit…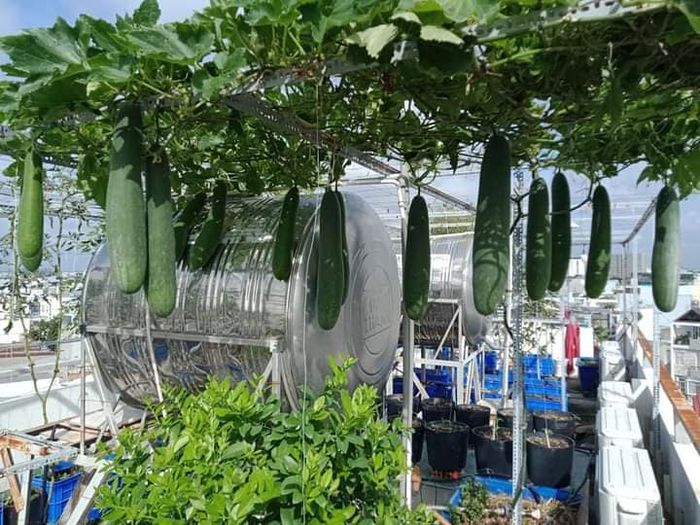 …fruitful squash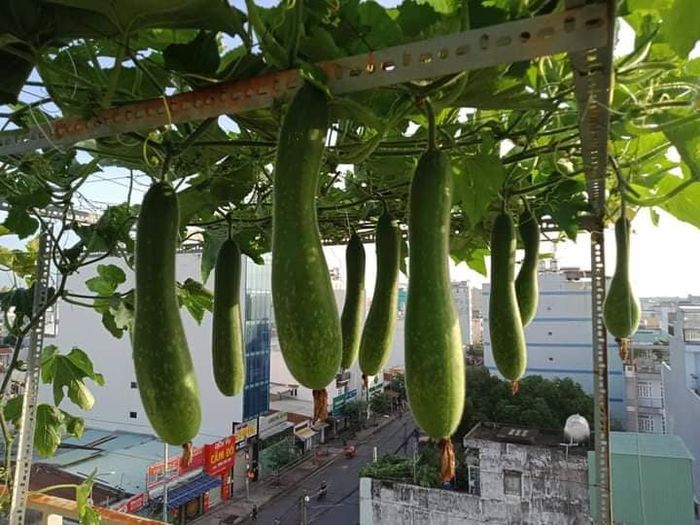 Gourds also competed with each other.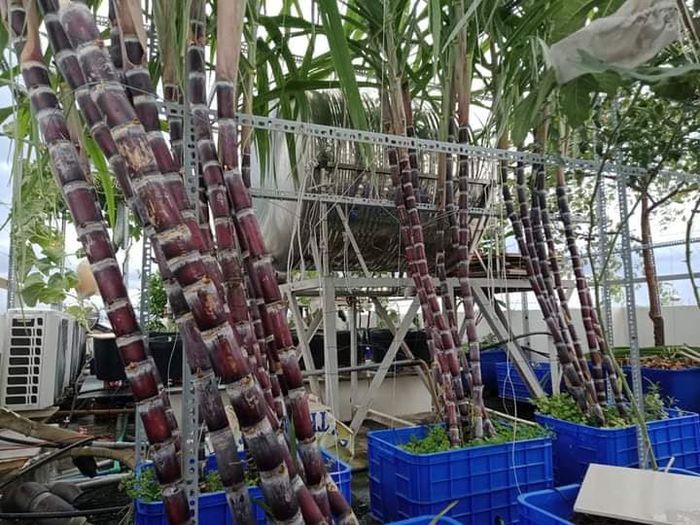 Many people were surprised when Ms. Giau planted sugar cane.
Although it is often said that if you want to grow fresh green vegetables, fruit trees, and flowers, you must "have hands" or "cool hands". But Ms. Giau said: "For me, it is not difficult to grow fruit trees on the terrace, just need to study hard and learn a little, anyone can do it, the most important thing is to have patience and passion." And you, are you confident to plant a green garden with a bountiful harvest like this?