Like the giant round gourd in Cat Hai island district (Hai Phong) has been passed down for generations and still retains the bold and delicious taste of the unique fruit.
Cat Ba island district (Hai Phong city) is known as the capital of a "giant" round gourd, weighing up to 13-15kg / fruit.
Although the urbanization process develops rapidly and the land is shrinking, the families of Mr. Tran Hieu and Mr. Doan Quang Chiem (Nghia Lo commune, Cat Hai district) still keep this unique variety and plant this kind of gourd until now. .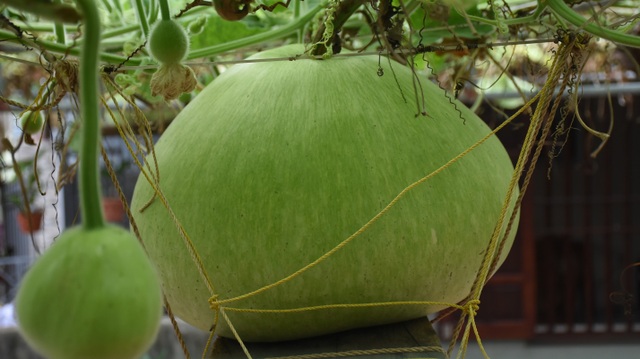 Show us the gourds supported by the wooden stick, Mr. Doan Quang Chiem explained, when the gourd weighs about 2kg, if you do not make a support, the fruit grows quickly, the stem will not be able to keep the fruit on the platform. Until the gourd grows tens of kilograms, new farmers cut it down.
"We cut off sales to small traders, let their children take them home to eat or bring gifts," said Mr. Chiem.Gourd in front of Mr. Chiem's ​​house, at the wrong time, it can produce 100 fruits, each fruit is big. Mr. Chiem made a solid platform to plant through the seasons.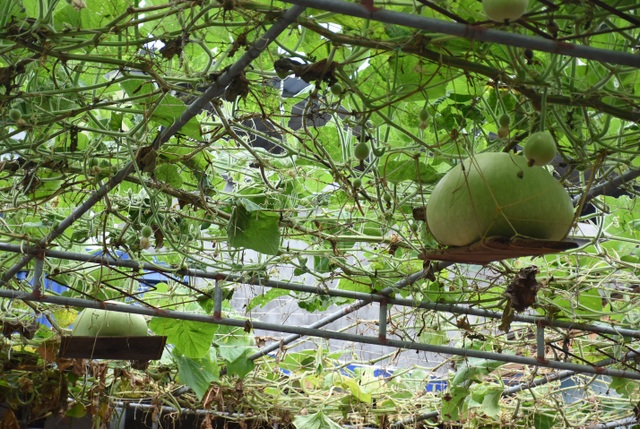 According to Mr. Chiem, in the past, Cat Hai people planted gourds to make pots of water to serve the production of salt water and fish sauce manually. In recent years, when the craft salt making in Cat Hai has eroded, gourd has been used for daily food processing.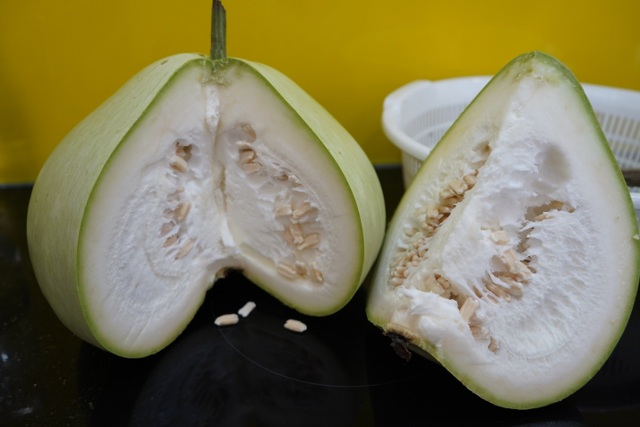 The gourd is big, round, with thick flesh, rich in flavor, can be fried with garlic, dipped in hot pot, but it is best cooked with fresh shrimp. In particular, many Cat Hai people, when cooking this gourd soup, add a little amaranth rice, the soup will be very sweet.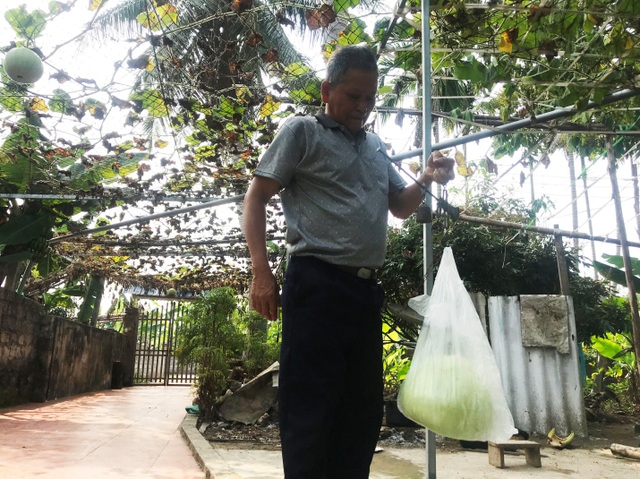 During the peak period, his family can sell 20,000 VND / kg, and sometimes ranges from 10-15,000 VND / kg. The income of each case is not a "huge" number, but it is enough to make him happy to keep the seeds left by his father.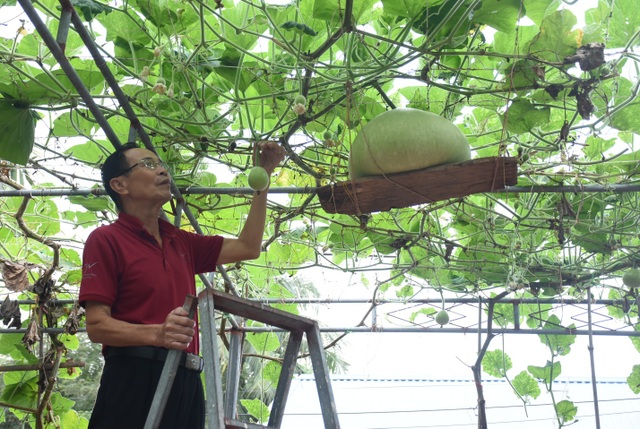 Mr. Tran Hieu said, in order to get the wrong fruit stakes, each fruit will grow as big as the mouth of a hat, farmers in Cat Hai in general, Nghia Lo commune in particular must spend a lot of effort from nursery. , planting trees, tending trees, making scaffolds.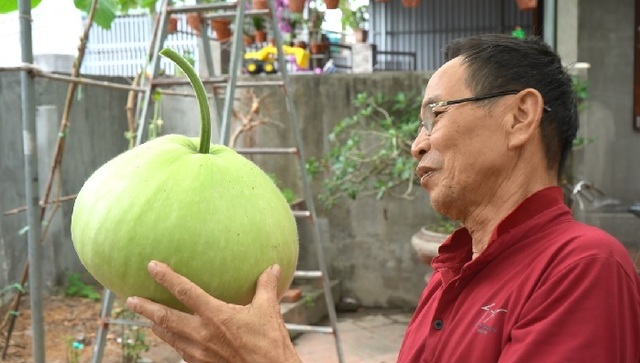 Although many people come to buy seeds to take away to other places to plant, according to Mr. Qua, the round gourd grown in Cat Hai has just yielded weights over 10kg, even up to 15kg. Explaining this, Mr. Qua laughed and said: "It is due to the combination of the land and the climate".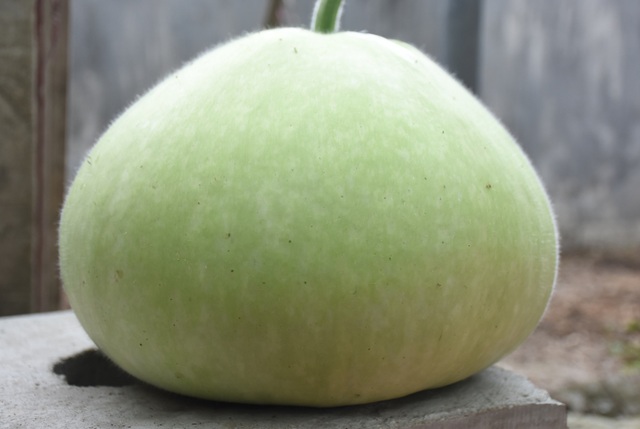 The gourd growers said that the gourd selected as the seed is the original gourd, around June and July of the lunar calendar, they will take the seed, then vote and prepare the plant for the next season.