After a few years of cultivating and collecting seeds, the young woman owns a green garden, filled with clean agricultural products, satisfying her passion and remembering her grandmother. dying.
Alayna lives in Wantage city, New Jersey state, USA, which has a special love for nature and plants. She also considers farming and gardening as a way to connect with nature and contribute to environmental protection of land, water and air.
"3 years ago, I started to grow many kinds of clean vegetables to clear my spirit and conquer the varieties that I love. My grandmother also had a passion for farming and I still remember it vividly. fragrant tomatoes radiate from my grandmother every time I go to the garden and tend to the plants.In 2016, she passed away, so I continue to maintain her hobby. This is also how I keep the precious memories forever. miss her," Alayna recalls.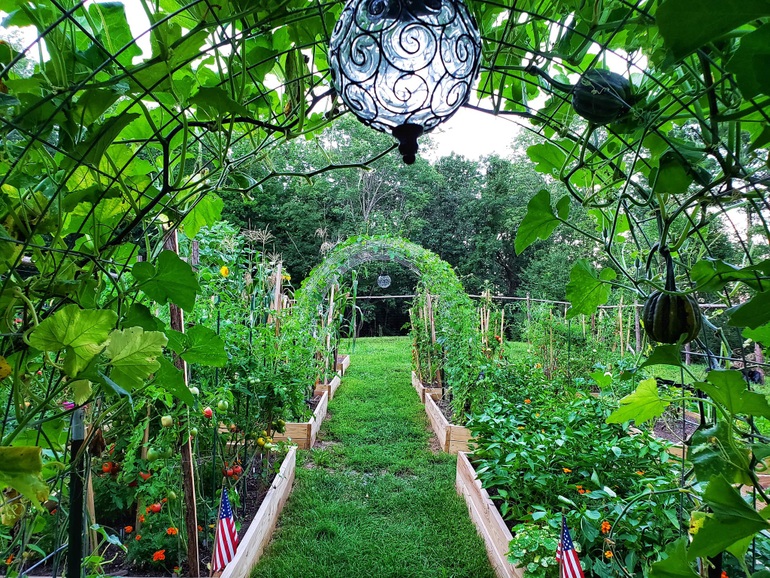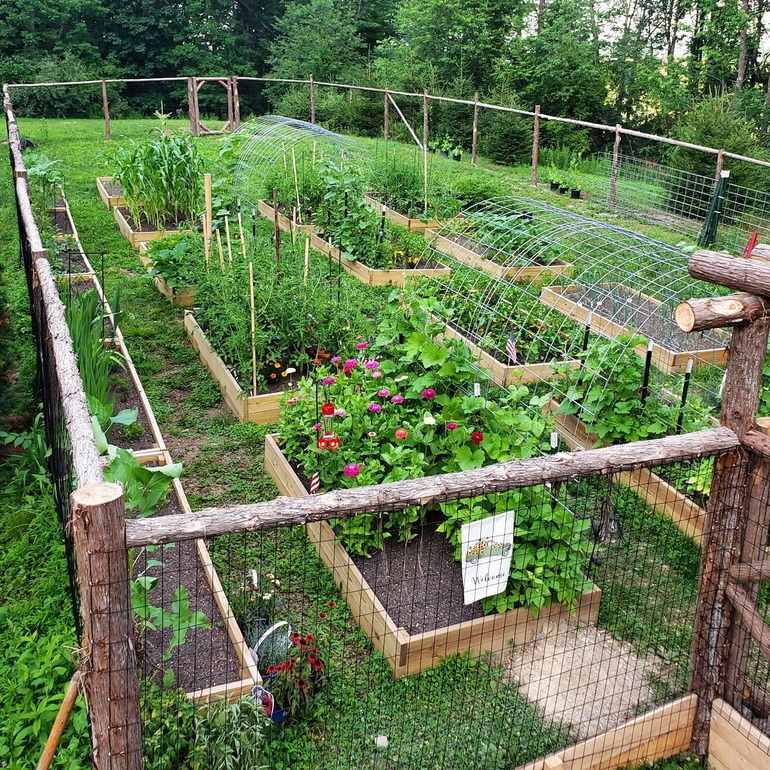 In 2019, the young woman moved to live in a forest near a mountainside, where the sun glimmered through the pine trees. The garden is about 100m2, designed and built in a methodical and professional manner. 
Homeowners arrange a small greenhouse and make use of old furniture such as logs, dried tree trunks to make fences, gates or trusses for climbing plants. Solid fence works to prevent wild animals such as rabbits, deer, … running into the garden, destroying the vegetable beds.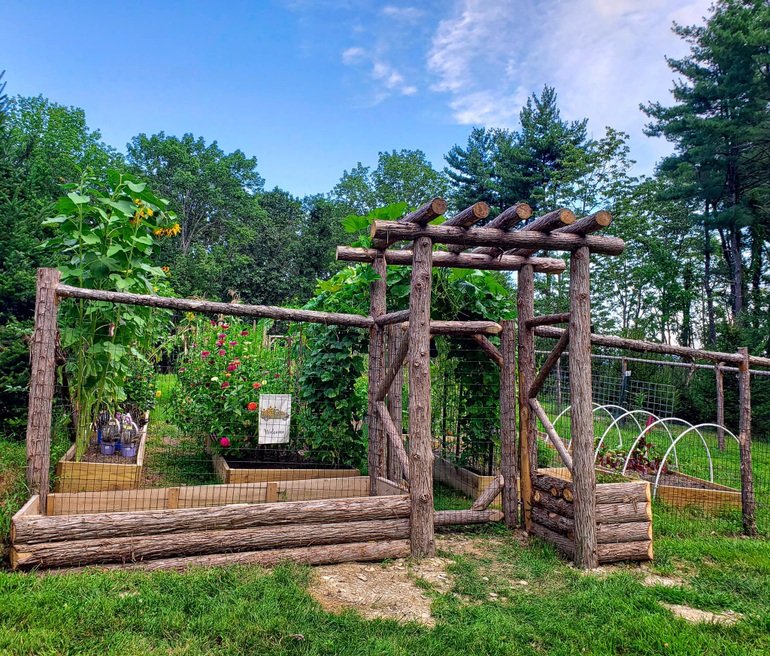 The vegetable beds are also arranged scientifically, built from wooden planks with a height of about 20cm. This solution ensures the aesthetics of the garden and helps the process of growing and taking care of vegetables and fruits effectively and conveniently.
Ms. Alayna feels that every stage of gardening is magical, from seeding, germinating to planting, fertilizing, … or even harvesting. She likes to see vegetables in the garden sprouting, luxuriant, and green covering the whole area.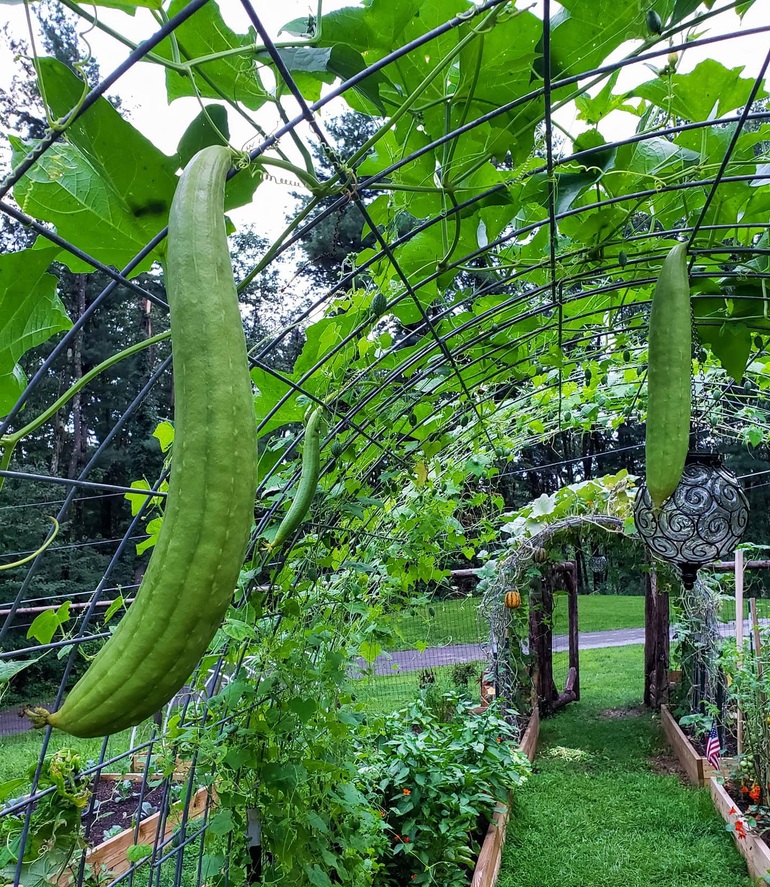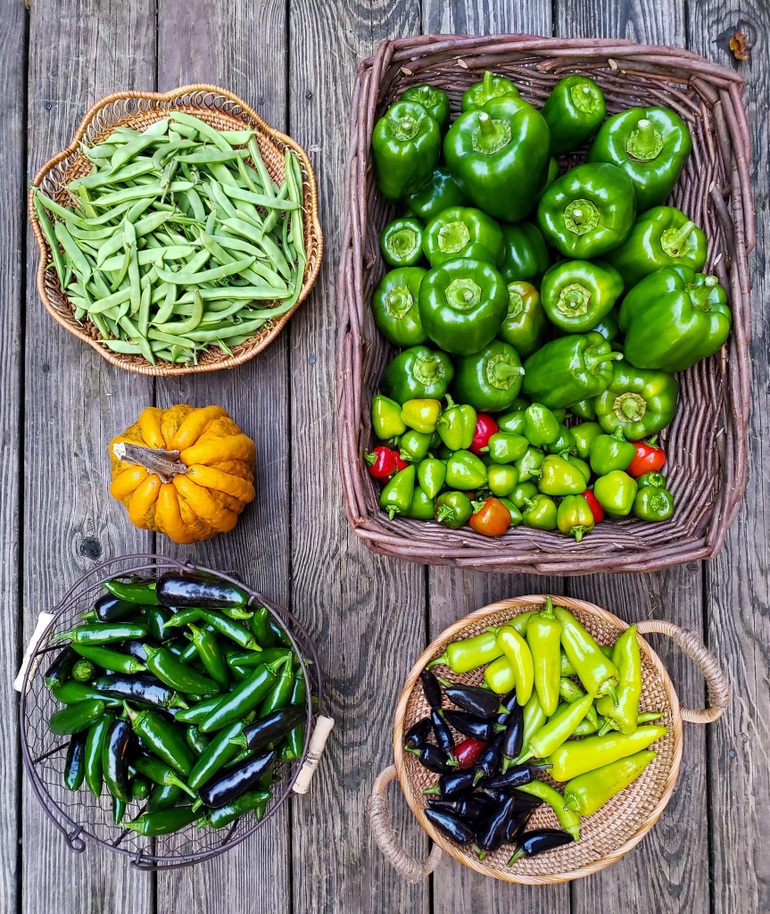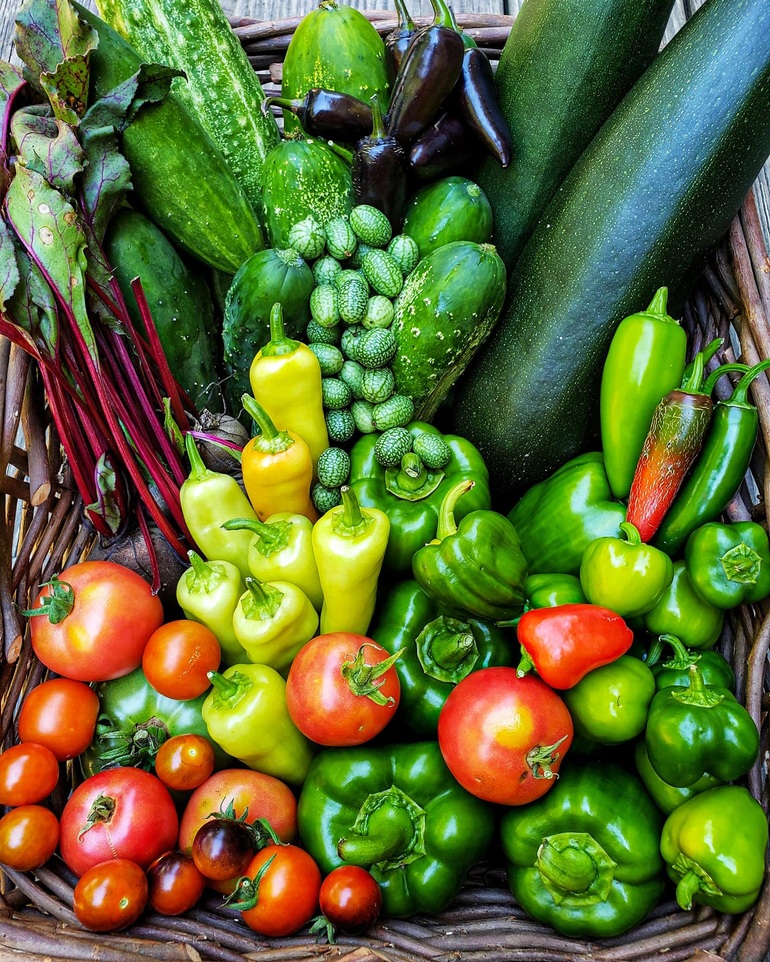 Because the house is near the mountainside, there is an abundant source of meat, so the owner takes advantage of that land to grow crops. At the end of each harvest, she bury the roots in the ground so that they decompose, creating a good source of nutrients for the plants in the next season. In addition, she also asked for more manure from surrounding farms to fertilize the plants. 
Gardening under the ground often encounters the appearance of many harmful insects and pests. Ms. Alayna prioritizes using neem oil and pickling solution from ginger, garlic and chili to spray prevention. In her spare time, she catches worms and kills insects manually to prevent the destruction of vegetables and fruits in the garden.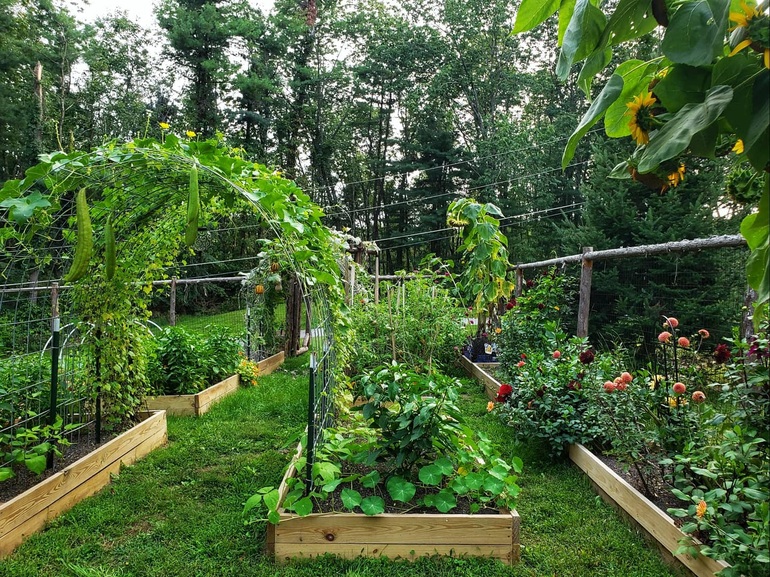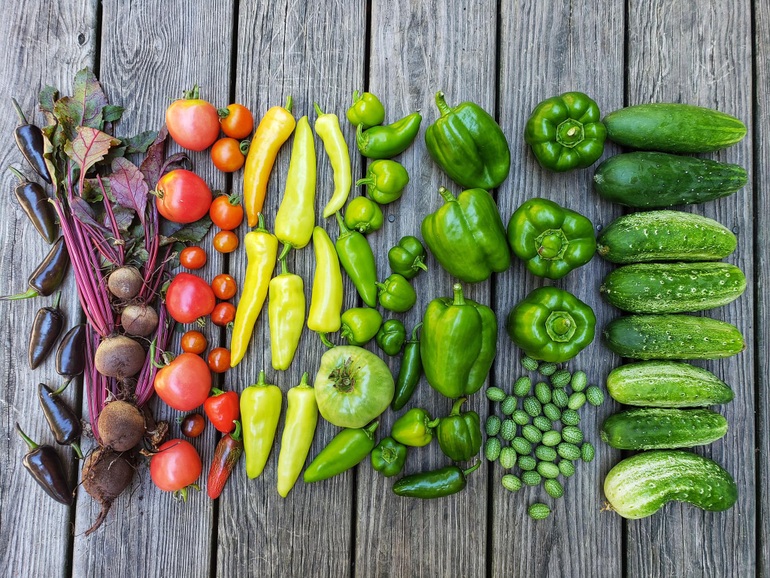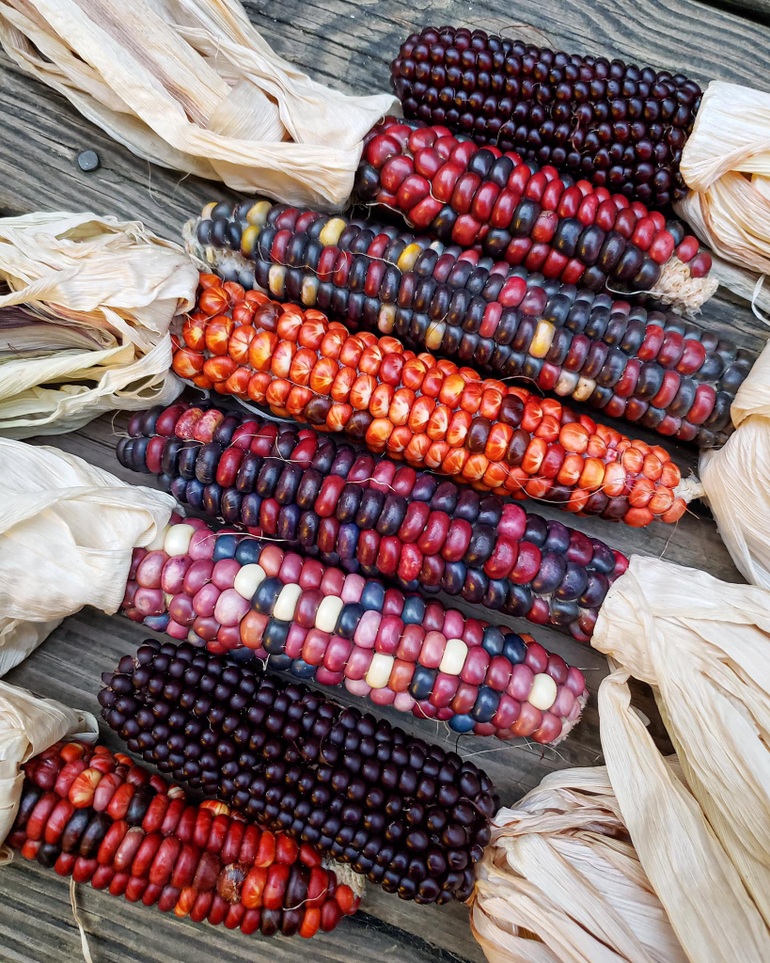 This year, the owner of the garden boldly planted a combination of flowers and herbs, both to prevent harmful insects and to attract beneficial creatures such as bees, butterflies, birds, etc. and store quality seeds in the garden to prepare for the next crop or trade with the locals, enriching the plant collection.
"I love to exchange seeds. Every Christmas, I'm eager to open the package on my doorstep to see what kind of seed I'll get. Sharing seeds helps me connect with like-minded people. Even though I'm hundreds of kilometers apart, I can still own their small garden right at my house," the owner shared.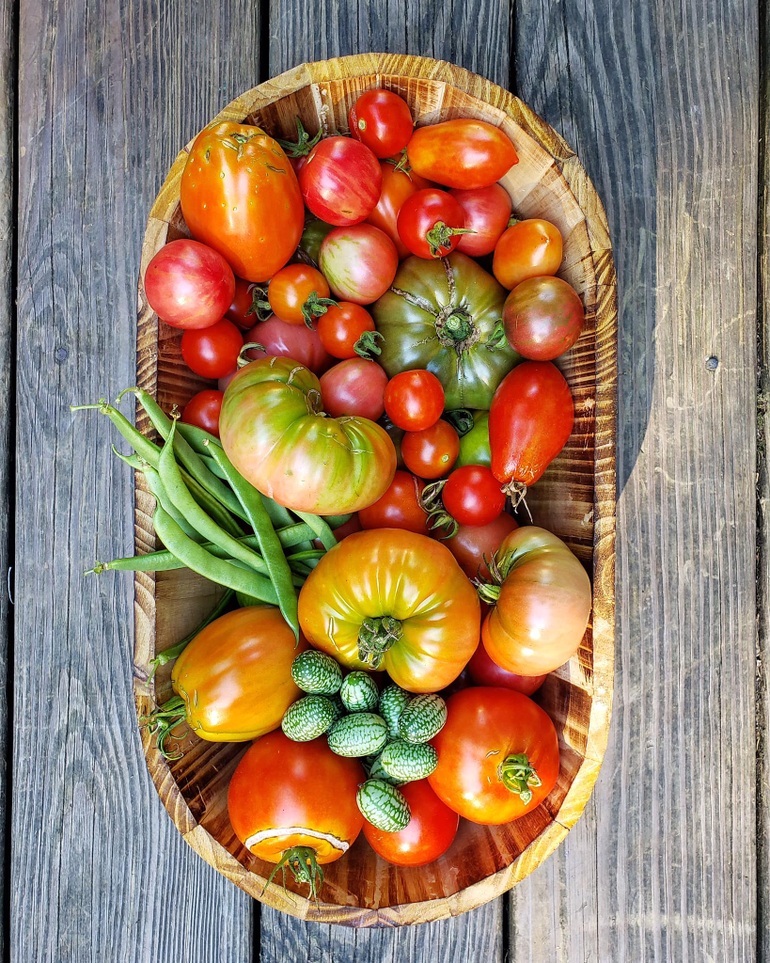 Nine years ago, Alayna was diagnosed with Hashimoto's thyroiditis. After many years of research and treatment, she is more and more aware of the importance of fueling the body with clean food sources. That is also the motivation for her to build a clean agricultural garden, completely cared for by organic methods. 
Growing vegetables and fruits by herself at home helps her to be proactive in daily food sources for her family, comfortably prepare healthy and nutritious meals. Thanks to that, after many years, the garden owner feels his health has improved significantly, the spirit is also more excited and refreshed. I also consider gardening as physical exercise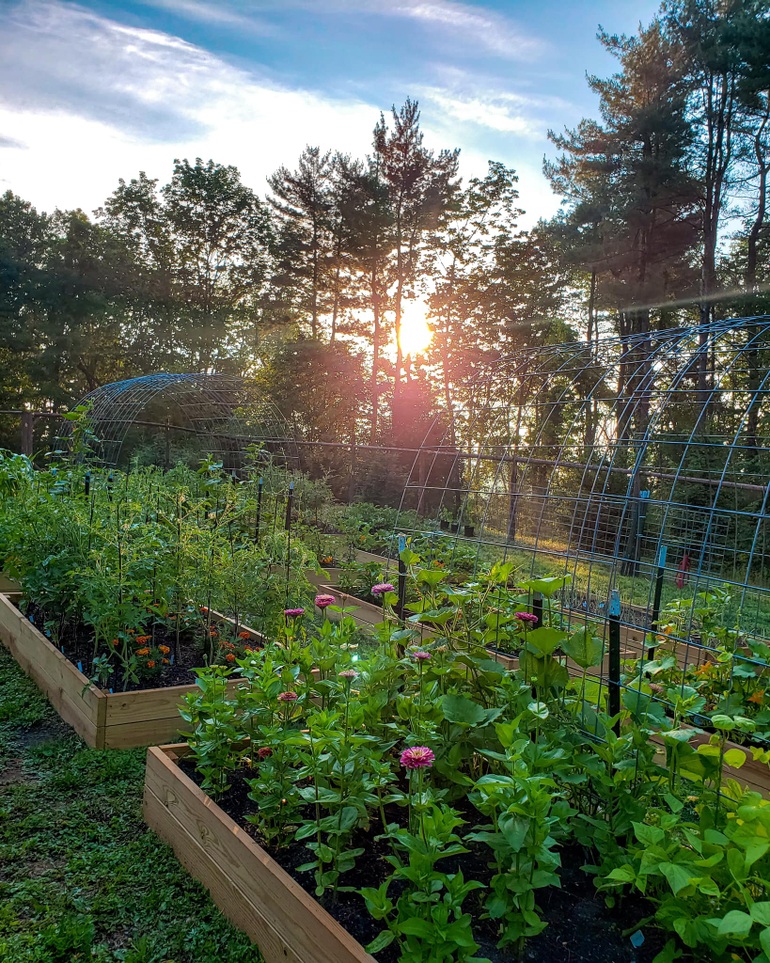 Homeowners find that growing clean agricultural products at home makes their bodies healthier, from exercising, building and maintaining garden space to consuming food, implementing a healthy diet,. ..
Every day, she spends a few hours taking care of the garden and harvesting vegetables. In addition to using it, she also shares the fruits of her labor with friends, relatives and neighbors around. 
The woman is currently taking a professional horticulture class at Rutgers University, where she can share her passion for organic farming with others and spread a positive lifestyle. She also tries to save seeds from the garden this year to share with the community as well as sell small-scale plants next spring.