With a terrace garden of 100m2, Ms. Bui Phuong in Hanoi enjoys harvesting ripe berries around 20 roots in the first days of the new year.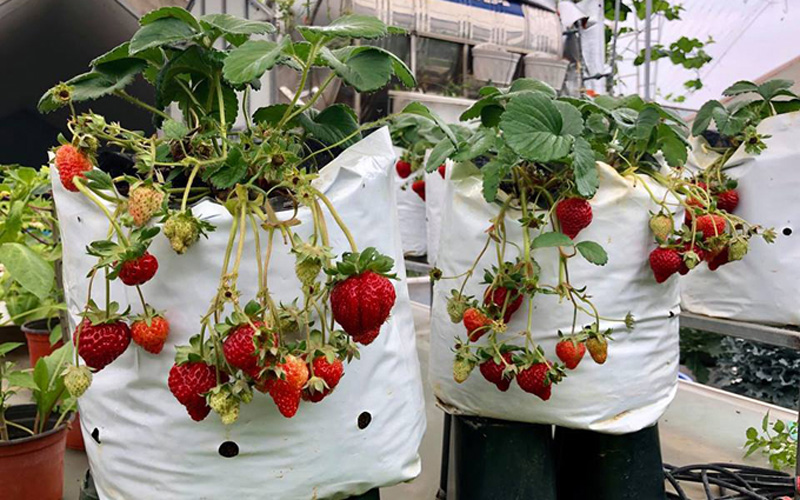 The rooftop garden of Phuong's 100-square-meter house is like a miniature farm with all kinds of vegetables, fruits and flowers. After a busy New Year's day without visiting the garden, Phuong was delighted to see 10 bags of strawberries with 20 roots full of ripe red fruits.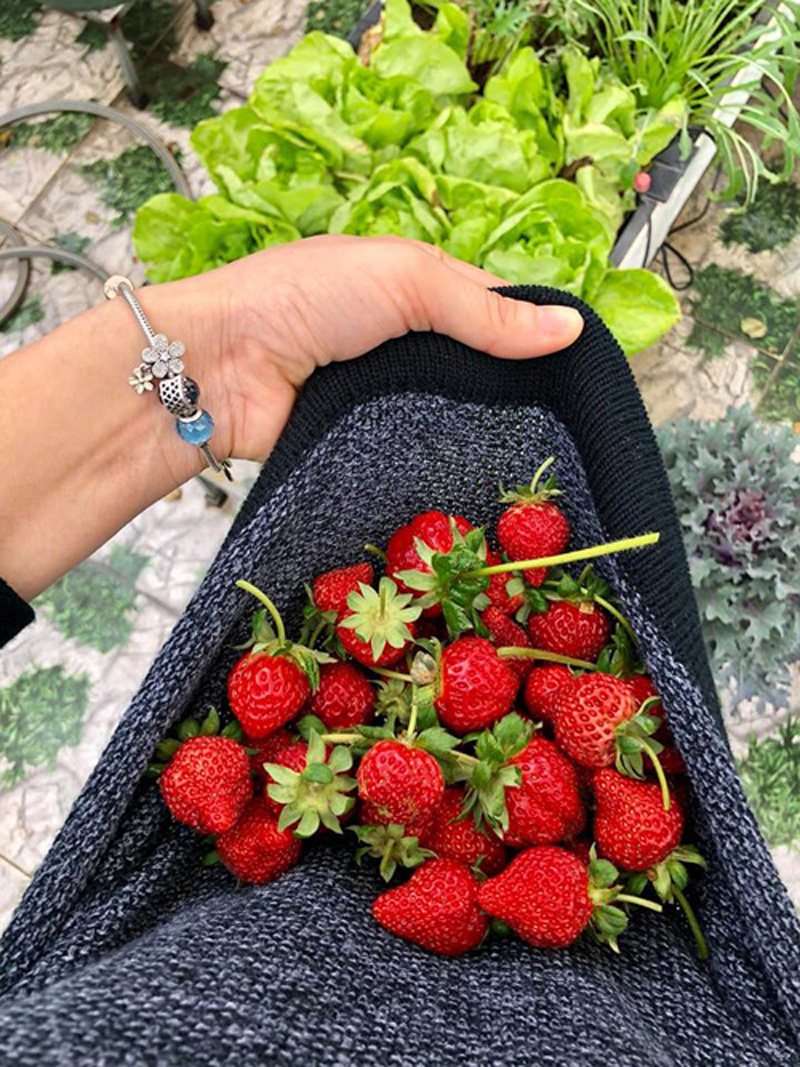 The scent of ripe strawberries wafted in a corner of the garden. Forgetting to bring a basket, the host had to keep the strawberries in his lap. Phuong harvests 5 ounces of ripe strawberries each time.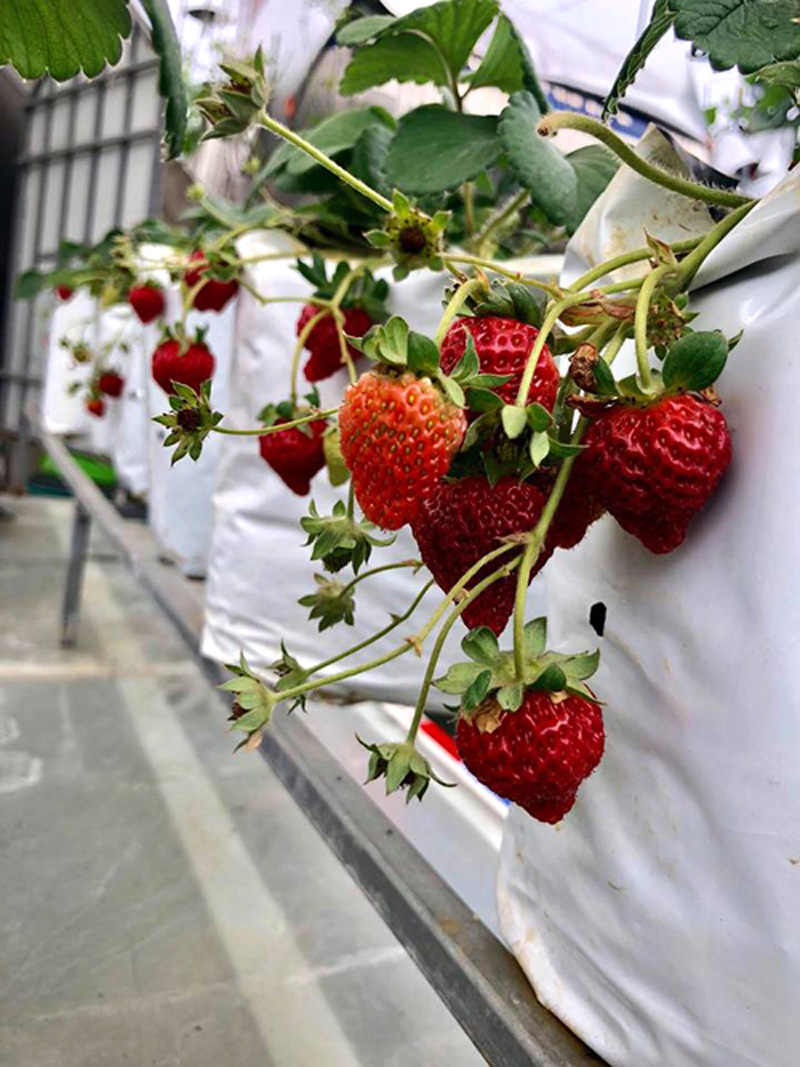 Ms. Phuong said that strawberries are cold-loving, so they are usually grown in winter and from flowering to harvesting takes about 1.5-2 months.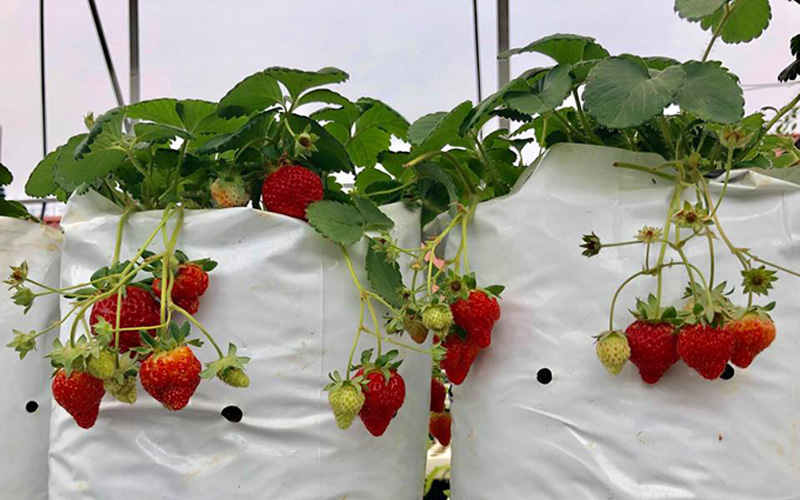 Strawberries are grown with alluvial soil mixed with rice husks, clean chicken manure in the form of Japanese pellets. Fruit trees should not be looked at because they will produce few flowers and fruits.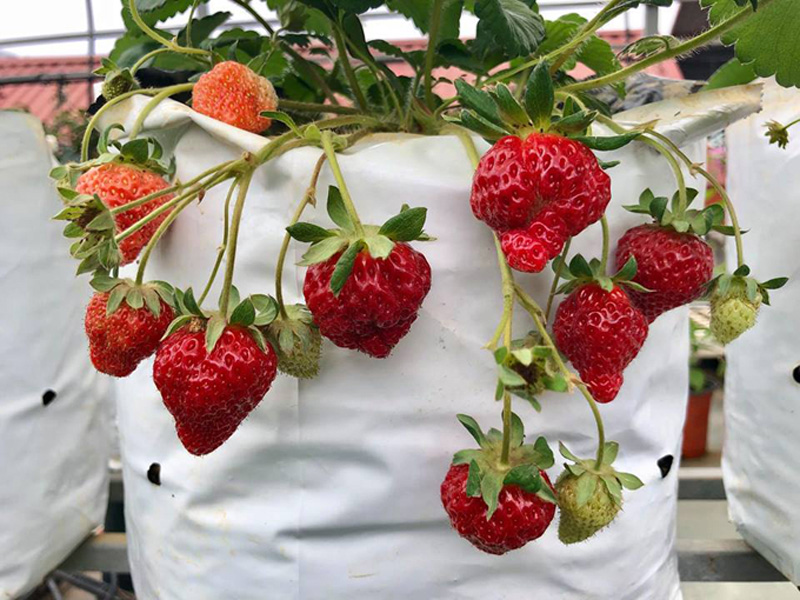 Ms. Phuong also regularly prune the old leaves for the tree and when the tree blooms, it only needs to be applied once with super potassium powder; then dilute the egg custard (egg manure and fresh milk soaked for 30 days) and irrigate once a week.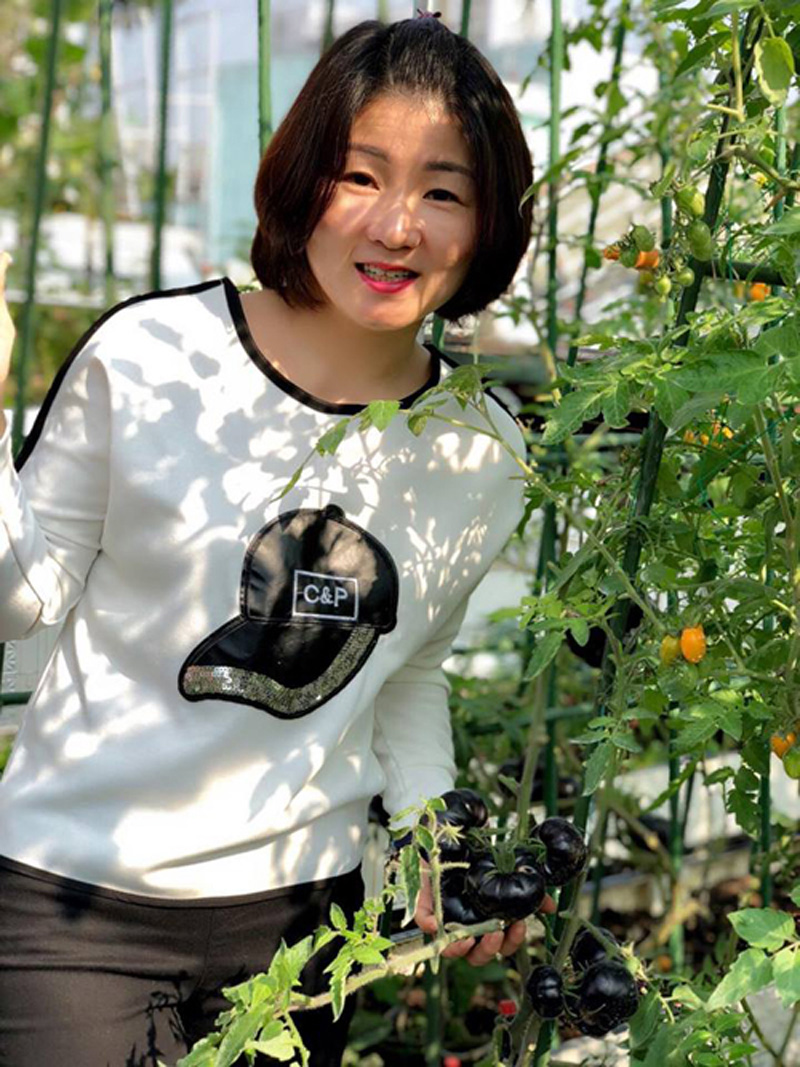 The terrace garden of Ms. Phuong's house is neatly and neatly planned. Next to the strawberry bags is a vegetable and other fruit growing area.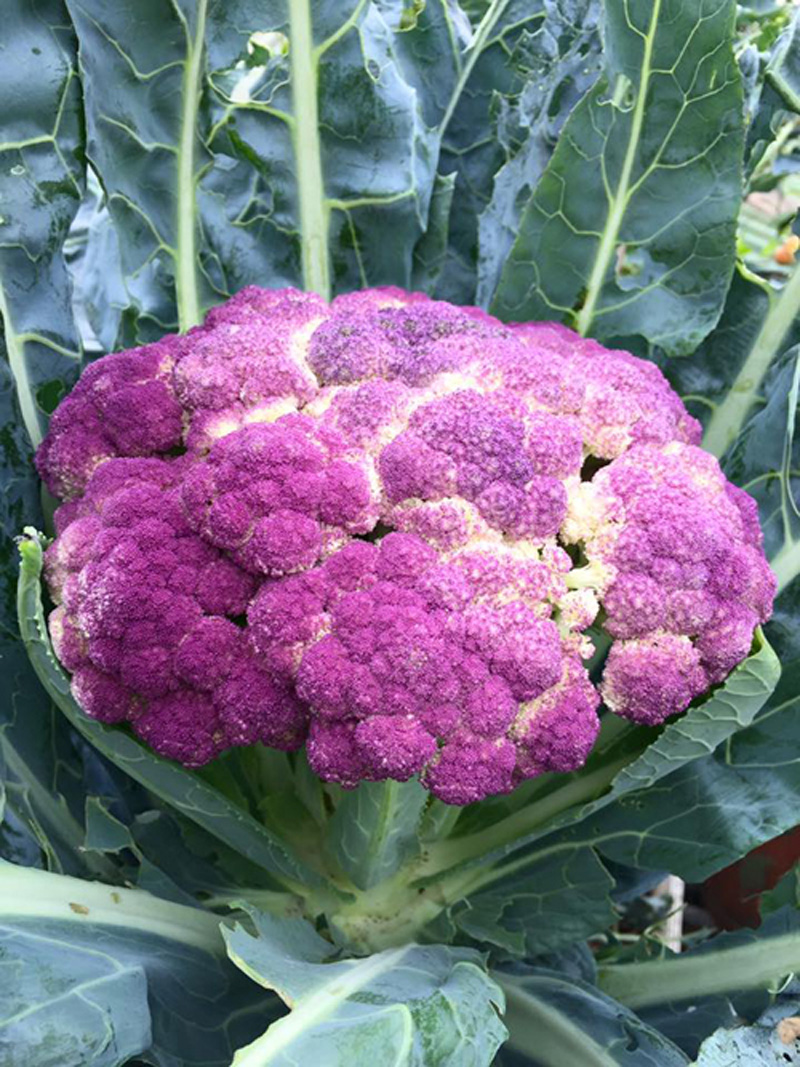 Ms. Phuong loves to collect exotic fruits and vegetables and grow them in her garden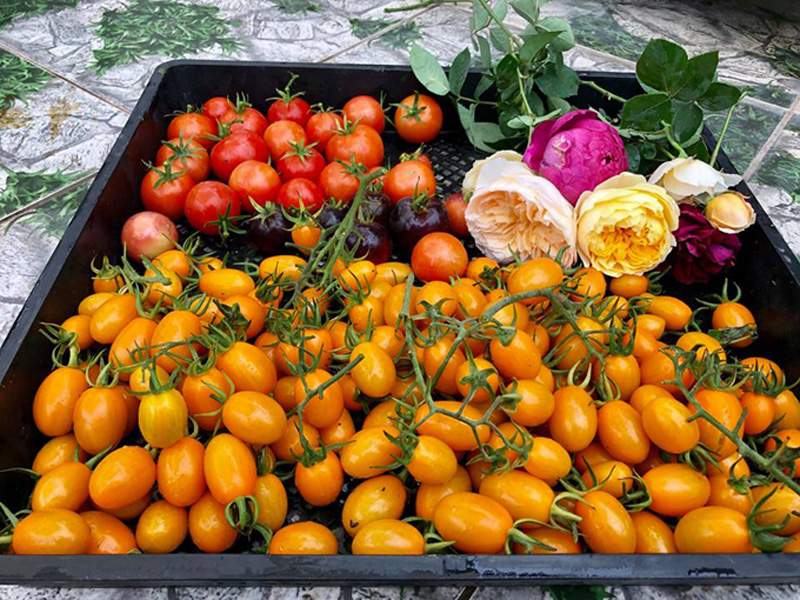 In addition to red tomatoes, Phuong's garden also has black and orange tomatoes.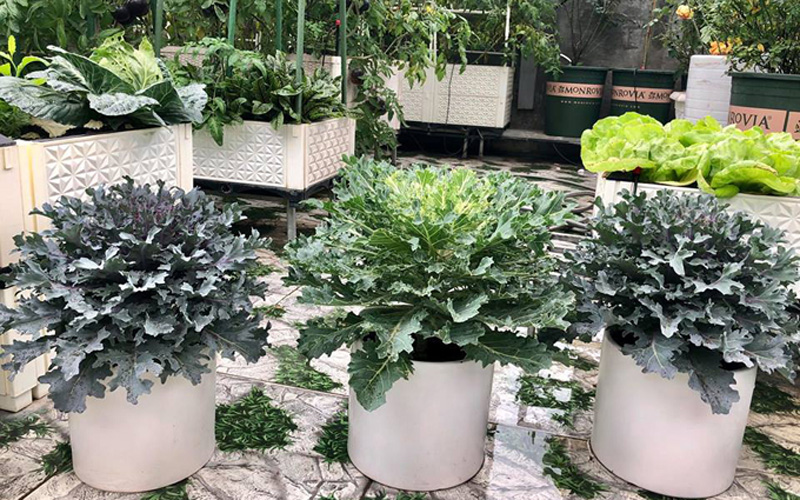 Vegetables are grown in white pots that are easy to assemble and move.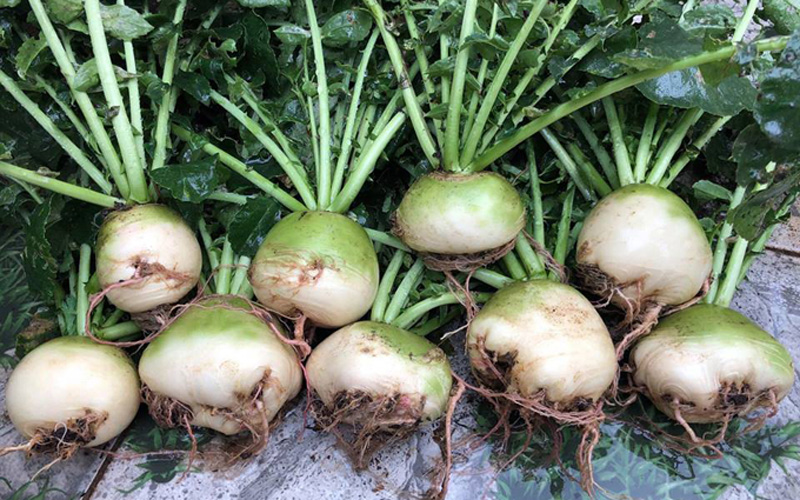 Juicy watermelon radish.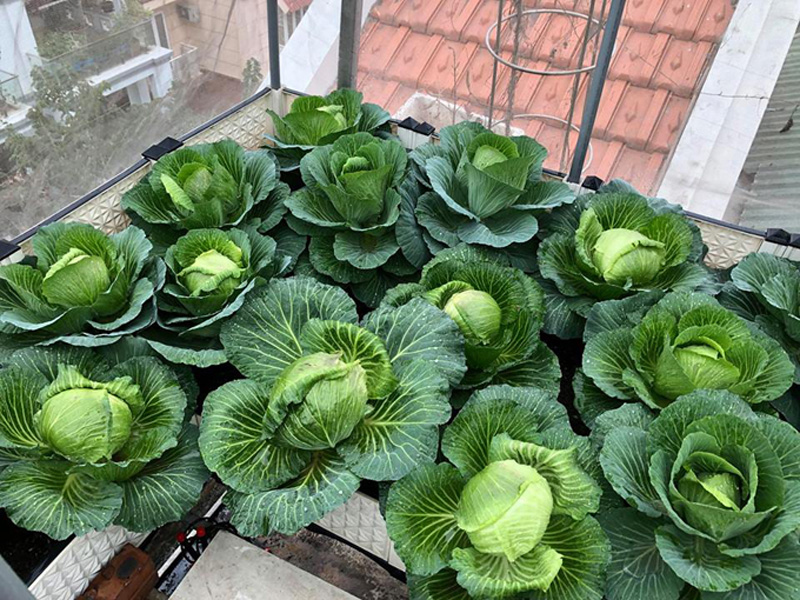 The flower pots of cabbage show off their vitality in the spring rain.