Growing fruit orchards on the terrace is a hobby and trend of many homeowners today. With a limited area of ​​garden land, taking advantage of the terrace to grow fruit trees has both a source of clean food and a cool and fresh space to help the family relax comfortably.
Notes when planting fruit orchards on the terrace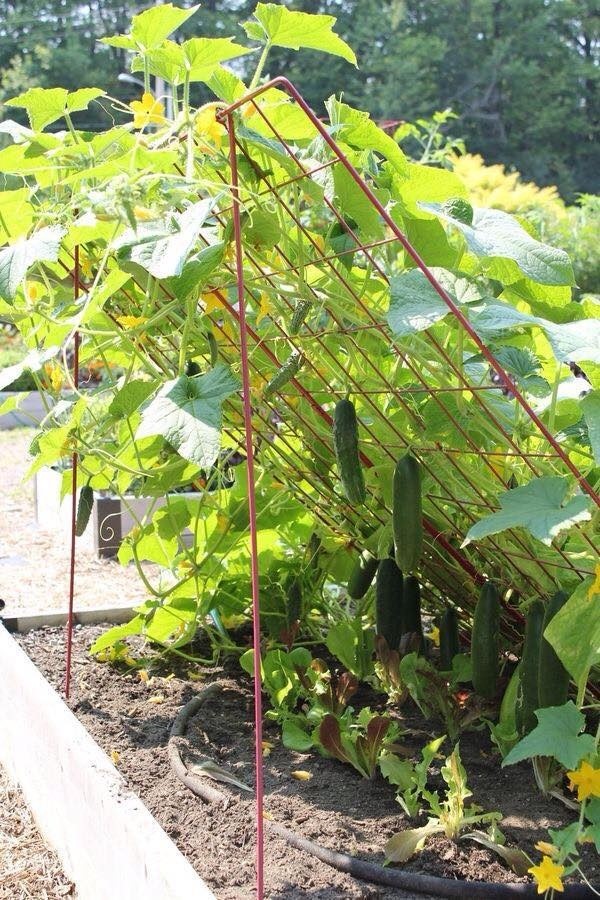 Choose plants that are suitable for hot and sunny conditions on the terrace that are easy to grow and grow well.
Orchards on the terrace should plant trees with bunched roots to increase their adaptability to the low-soil environment and the trees are not too tall to avoid breaking in strong winds and heavy rains.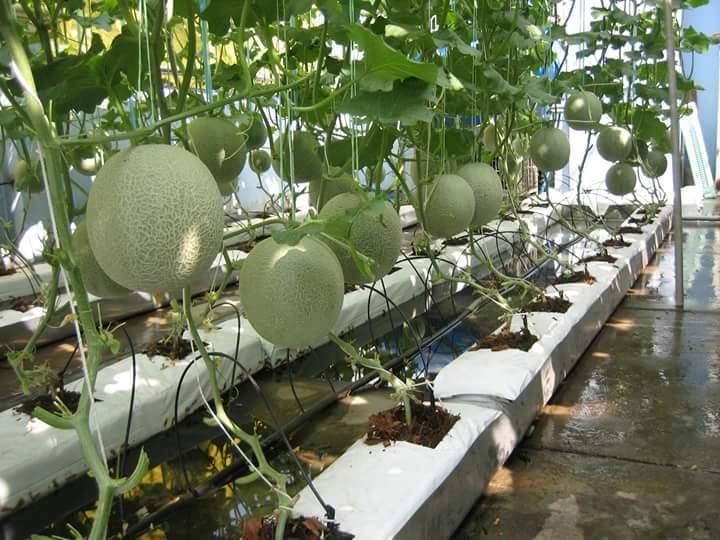 Planting orchards on the terrace must ensure the right density for each type for good growth and development. Regular watering helps plants get enough moisture to grow and pay attention to the drainage system to avoid waterlogging, seepage, and damage to the house.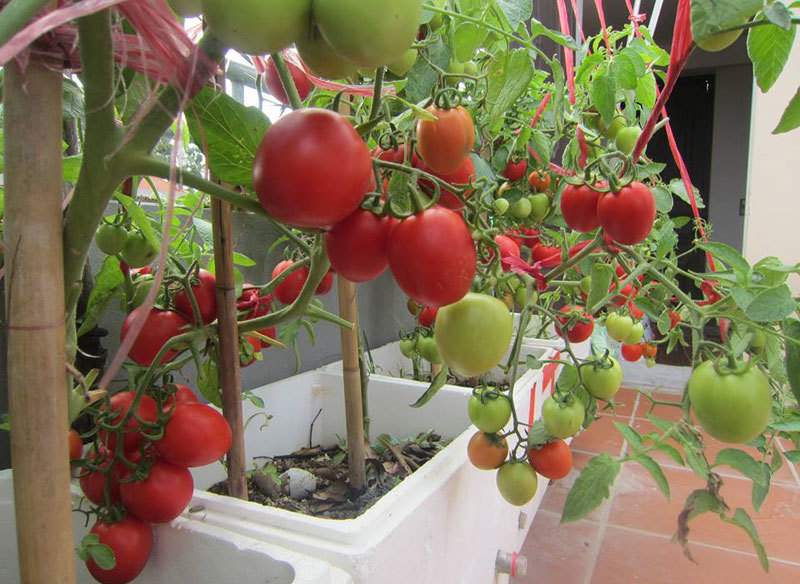 When planting orchards on the terrace, you should choose seedlings, not sow seeds to save time and be more effective and help the trees grow well.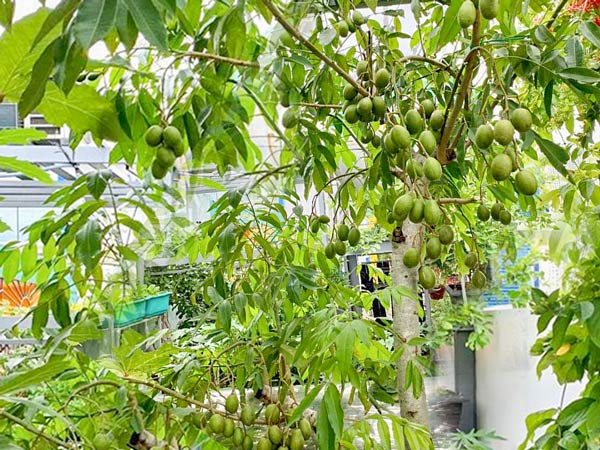 Pay attention to the prevention of plant pests and diseases and regularly pruning the luxuriant branches that affect the yield of the rooftop orchard.
Some pictures of fruit orchards on the terrace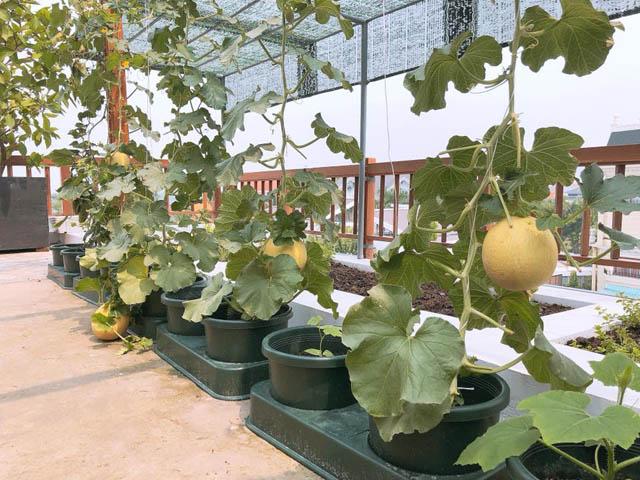 Depending on the area of ​​the terrace to choose the right plants to bring high efficiency to the rooftop fruit garden .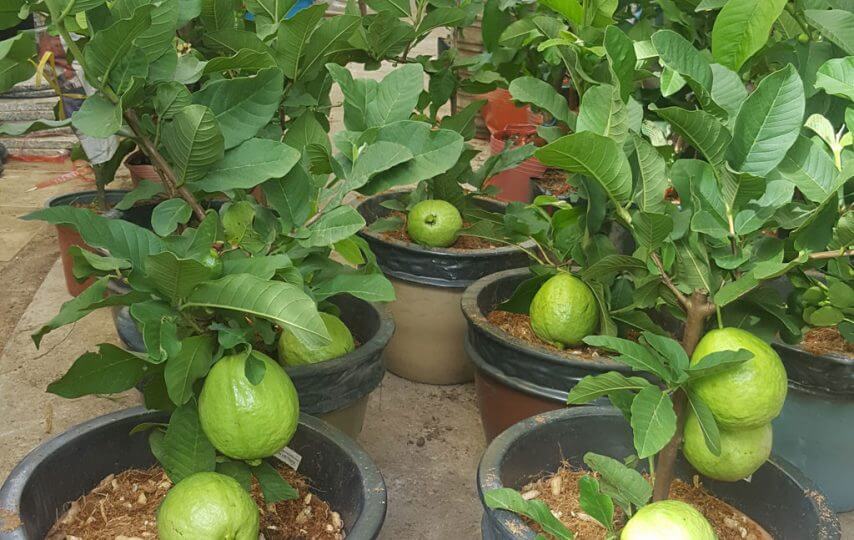 In particular, guava is an easy-to-grow plant, not picky about soil, and quickly produces fruit, so many people choose for rooftop orchards .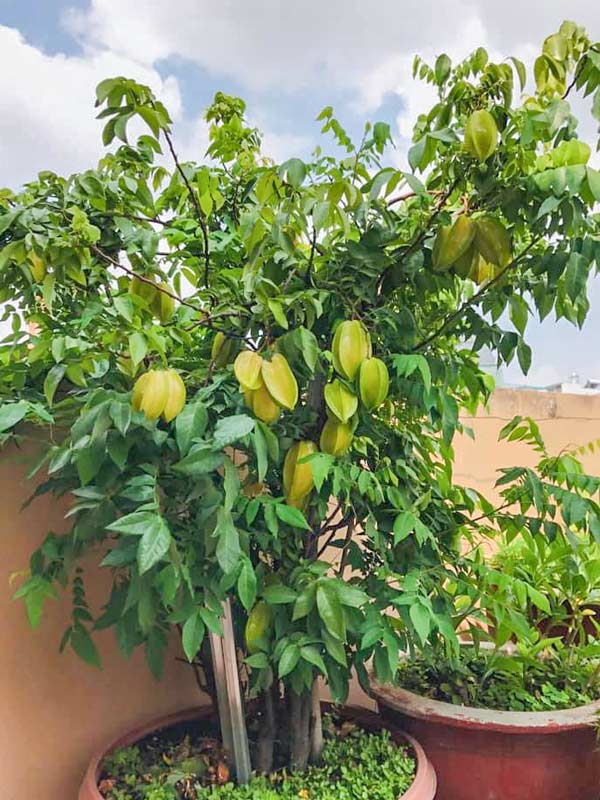 In addition to cooling and eating fruit, star fruit tree laden with branches also has a feng shui meaning for the family to be more affluent and full.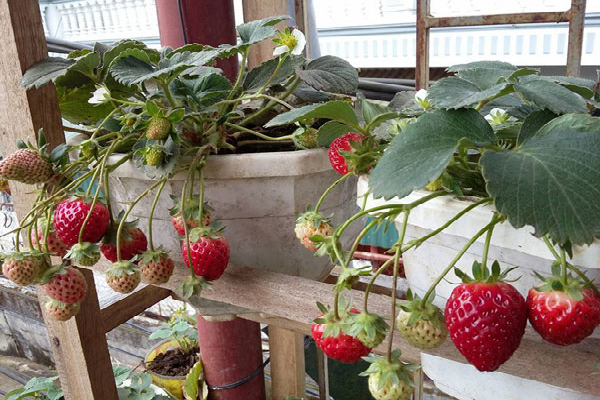 With terraces with limited area, you can choose potted strawberry plants that are both beautiful, easy to care for and a favorite dessert of the little ones.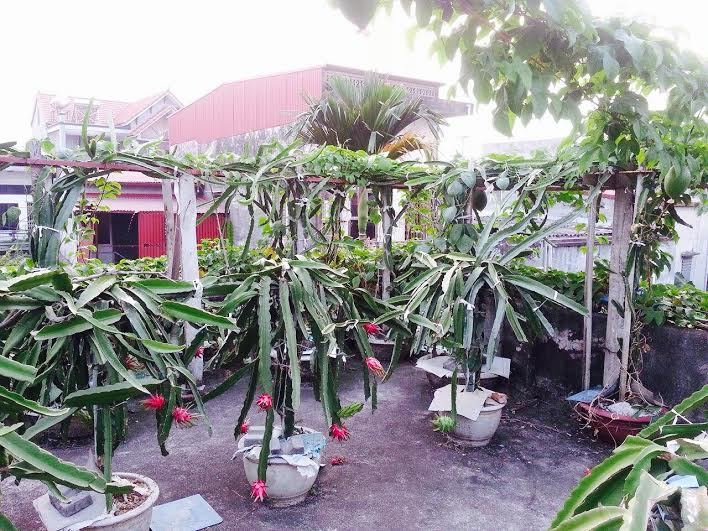 The brilliant dragon fruit garden seems to cover the terrace with a fresh atmosphere in the middle of the city.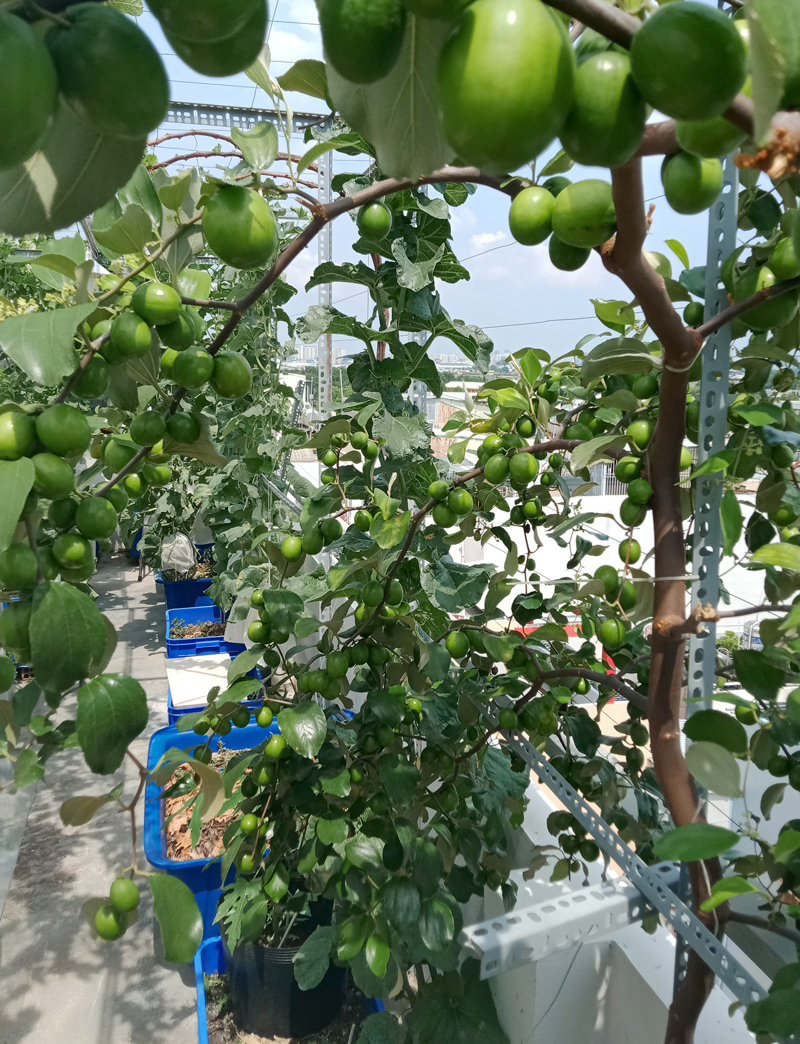 Delicious, clean fruit trees in the rooftop orchard are an endless source of inspiration for homeowners who love gardening.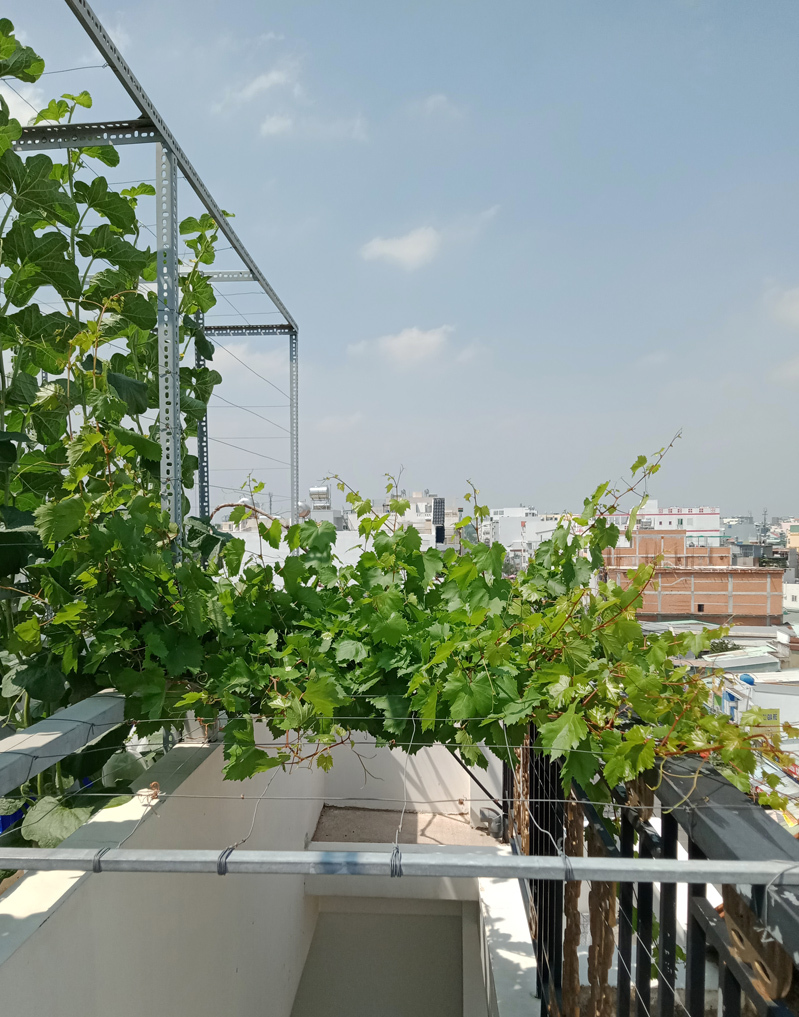 The overhead garden not only provides a source of nutritious fruit for the whole family, but also effectively protects against the sun and is a place to relax comfortably after a hard day's work.