The farm produces 21,000 clean lettuce plants every day that can be eaten without washing
In some parts of Japan, although the weather is not too cold, the temperature drops so that farmers cannot grow anything for four to five months.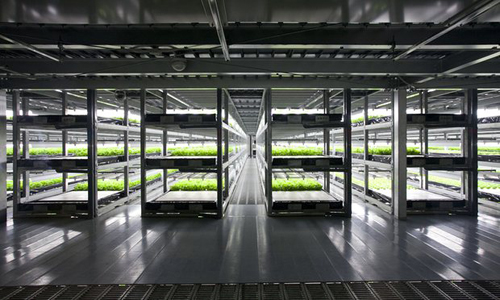 The largest indoor vegetable farm in Japan
An indoor farm called Spread in Kameoka – west of Tokyo has been opened to eliminate the barrier of weather and meet the demand for fresh vegetables all year round. So every day, up to 21,000 lettuce plants are harvested to be shipped across Japan, all delivered to stores and supermarkets within 24 hours of leaving the farm.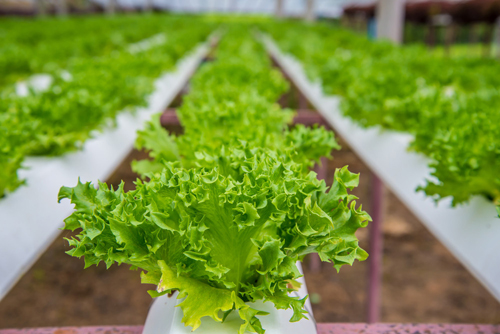 21,000 lettuce plants are harvested every day – that's about 7.7 million plants a year.
Combining agriculture and industry
Spread is Japan's largest vertical farm with a unique combination of agriculture and industry. The farm's Kameoka plant is growing and distributing four types of lettuce year-round, with more leafy vegetables coming in the future.
The company intends to double production through opening a branch in western Japan in early 2016. 
"We are facing growing population and environmental problems affecting farming," said Shinji Inada, president of Spread.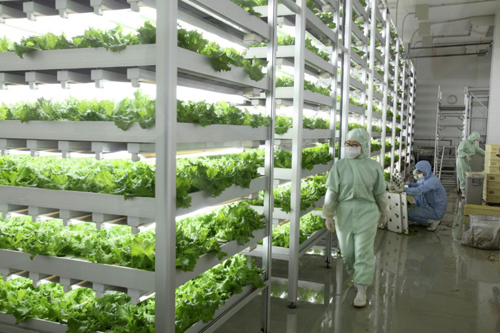 Clean vegetable growing system
"We felt we needed new agricultural systems to survive and secure a future for the next generation."
In operation since 1992 but the farm has grown into one of the most efficient and advanced vertical farms in the country.
Safe and sustainable food sources?
At first, the work was not easy when people thought that these products were completely unnatural, but through maintaining the sale of products in supermarkets, people began to recognize their taste. quite tasty and beneficial for health.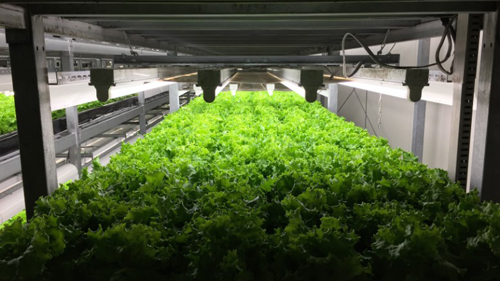 "The turning point came for us when there was the disaster at the Fukushima nuclear plant. After the nuclear disaster, people started to realize the importance of food safety and that really benefits the farm."
Vegetables from the farm without the use of pesticides. All workers working in the vegetable growing or packing areas must wear protective clothing. The lettuce plants are so clean that consumers can eat them without having to wash them.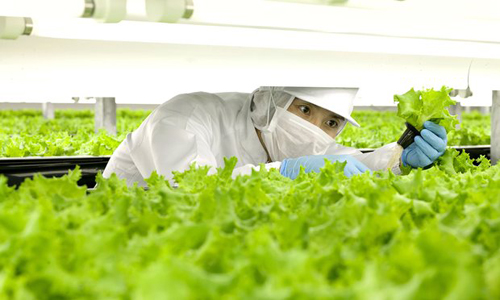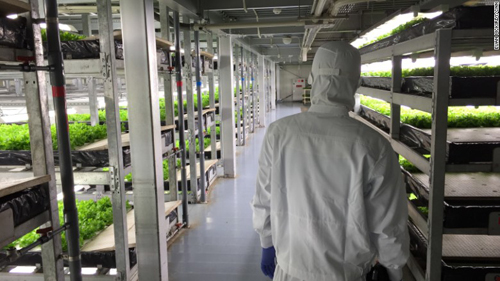 Hygiene is extremely important on the farm – where pesticides are not used, and workers must wear protective clothing.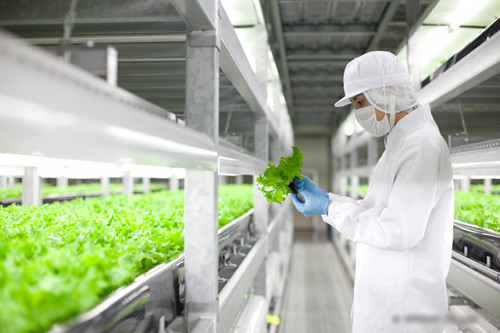 Workers check the vegetables before harvesting
The growth cycle is much shorter. Lettuce can be harvested 40 days after sowing, faster than growing outdoors.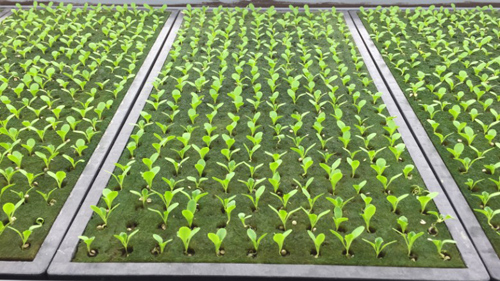 Vegetables in the process of growing